Changing faces in Colchester and Hornchurch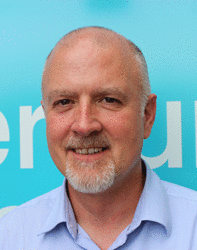 The leadership team at Colchester's Mercury Theatre has acquired Steve Mannix as executive director and Tracey Childs as producer. They join established artistic director Daniel Buckroyd to consolidate and build on the theatre's success in generating new productions and touring these, frequently in partnership with other regional theatres.
Mannix was one of the architects of 2012's Cultural Olympiad and chairs Emergency Exit Arts. His brief is to oversee the theatre's finances, business development and fund-raising. He will also supervise the marketing and audience services operations.
Childs, as an independent producer at Hall and Childs since 2009, was instrumental in the London production and subsequent 13-week tour of Ayckbourn's Haunting Julia, produced in association with the Mercury Theatre. Her previous productions include the 2009 tour of Who's Afraid of Virginia Woolf, which starred Matthew Kelly.
At the same time, the Queen's Theatre in Hornchurch is losing its artistic director Bob Carlton, who is to resume his freelance career as a director after 17 years at the Queen's. During that time he not only helped to save the theatre from closure – a very real possibility with its financial turmoil in 1997 – but inaugurated the actor-musician concept embodied in the cut to the chase… resident company.
Among his other achievements has been the admission of the Queen's Theatre to the Arts Coucil's National Portfolio. Carlton's final production for Hornchurch is of his own Return to the Forbidden Planet, which embarks on a major UK tour after its run at the Queen's (6 to 15 November). His resumed freelance career starts with a new production of Coward's Private Lives in Philadelphia.