Casting director Kay Magson has died aged 61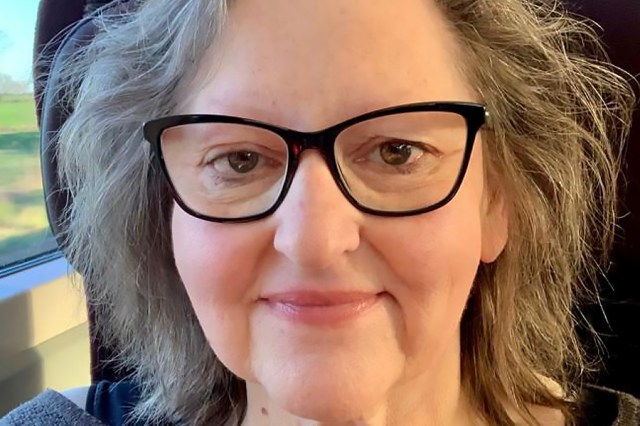 Casting director Kay Magson has died aged 61, it has been revealed.
The news was confirmed in a statement issued by Curve Leicester's chief executive Chris Stafford and artistic director Nikolai Foster. Magson was a Curve associate and a longstanding supporter of the award-winning venue, having cast a number of shows there over the year. 
The statement reads: "Kay Magson was a truly unique and formidable force within British theatre and her loss will be greatly felt by the many actors, directors and producers Kay has worked with in a career spanning over three decades.
"Kay helped define the role of the casting director and like all great theatre-makers, Kay was able to surf a multitude of different genres within her field, from casting new plays, revivals, pantomimes, work with young people and large scale musicals.
"Kay was meticulous in her work, setting up audition days with military-style precision, curating them to ensure actors were always treated with respect. Her audition rooms were filled with laughter,  joy and ensured the actor was the focus of the meeting, empowering them to do their very best work. Kay's vibrant personality, immaculate taste and warmth always set the tone and any bumps along the rocky road of making theatre were always met with stoicism, panache, Yorkshire wit and an ingenious, understated wisdom.
"Kay died after a noble and very valiant battle with cancer. She leaves behind an extraordinary legacy and all of us who knew her will be forever grateful our lives have been enriched by such a good person. Before her death, Kay brought together casts for our productions of The Owl Who Came For Christmas, The Wizard of Oz at the Palladium, 42nd Street currently on tour and Kay had started working on Evita. Her memory lives on through these shows, an incomparable body of work and all of the audiences who possibly didn't realise they had been touched by that special Magsonmagic." 
Storyhouse in Chester issued a subsequent statement, saying: "We are deeply saddened by the loss of Kay Magson. Kay served as the casting director for almost all of our productions at Grosvenor Park Open Air Theatre and in casting many of our Storyhouse Originals. Her collaboration was an absolute delight, she consistently brought exceptional talent to our stages and placed the well-being of individuals at the forefront of her work. Kay's unmatched energy, ambitious vision, charm, and, of course, her wit will be greatly missed. Rest in peace, Kay – your absence leaves a void that we will deeply feel."
Musical creative George Dyer added: "Thank you that Dorothy, Billy and Annie all had the same Leeds accent in auditions. Thank you for always being so kind as people climbed to the top floor of Umbrella Rooms. Thank you for introducing me to both best friends & loves of my life. Miss you VERY sorely."
Speaking of Leeds accents, Leeds Playhouse said: "Kay was our first resident casting director at the then West Yorkshire Playhouse, working skilfully and with immense care for more than 20 years casting numerous shows including Hamlet, the Sir lan McKellen Ensemble Season and the Patrick Stewart Priestley Season among many others. More recently, she helped us to sculpt the companies for shows such as Beryl by Maxine Peake, Talking Heads by Alan Bennett, our Ensemble for our Pop-up Season, Maggie May and Oliver Twist, our co-production with Ramps on the Moon. With these, and all the many and varied productions she supported us on, Kay brought a warm, actor-centred approach and a deep understanding of our goals and ambitions."
Award-winning performer Rebecca Trehearn added: "So sad to hear this. Kay was so kind to me right at the beginning of my career, a pleasure to audition for. Sending love to her family and loved ones."
Writer and actor Katie Elin-Salt said: "Shocked and gutted to read this news. To audition for Kay was to know you were supported and whatever happened you'd have a lovely day. A shining light for actors and for our industry and a constant champion and support. Gone way, way too soon."