Casting announced for Chicken Soup and Frost/Nixon at Sheffield Crucible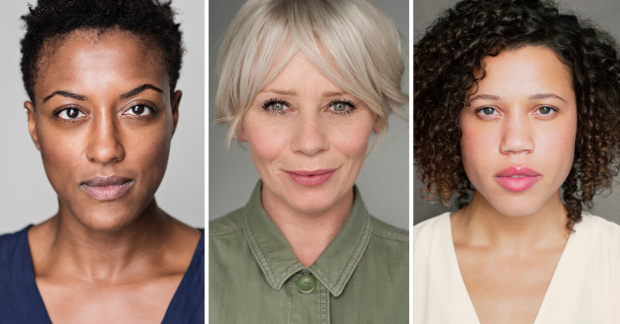 Casting has been announced for Ray Castleton and Kieran Knowles' Chicken Soup, which receives its world premiere at Sheffield Crucible next month.
Directed by Bryony Shanahan, the production will feature Judy Flynn (East is East, Northern Stage, Emil and the Detectives, National Theatre), Jo Hartley (Vera, ITV, stage debut), Remmie Milner (Terror, Lyric Hammersmith), Samantha Power (Beryl, West Yorkshire Playhouse) and Simone Saunders (Jane Eyre, Bristol Old Vic and National Theatre).
The new play is set in 1984, five days after the Battle of Orgreave which saw clashes between police and pickets at a British Steel Corporation plant, and the day of the Brexit vote in 2016.
The former sees three women running a soup kitchen to keep a struggling mining community standing, the latter concerns a food bank, as the country faces a huge decision. The theatre will partner with local food banks to collect items for distribution during the run of the play.
It has design by Sophia Simensky, lighting by Prema Mehta, sound and composition by Alexandra Faye Braithwaite and casting by Christopher Worrall.
Also released today is the cast joining the previously announced Jonathan Hyde and Daniel Rigby in the regional premiere of Frost/Nixon. Kate Hewitt's production, which opens on 26 February, will also feature Simon Bubb, Ben Dilloway, Steven Elder, Vidal Sancho, Celina Sinden, Kate Spencer, Dan Starkey and David Sturzaker.
Chicken Soup runs at Sheffield Crucible from 14 February to 3 March, with previews from 8 February. Frost/Nixon runs from 26 February to 17 March, with previews from 21 February.