Casting announced for 2015 tour of The Mousetrap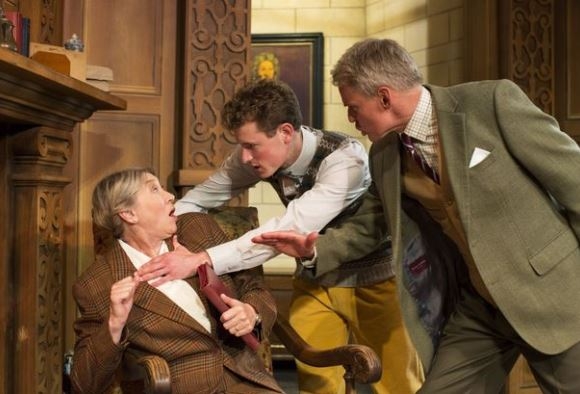 Casting has been announced for the 2015 tour of Agatha Christie's The Mousetrap.
The long-running murder mystery will begin the 2015 leg of its tour at His Majesty's Theatre in Aberdeen on 28 April.
The show will then visit over 25 venues across the UK including a return visit to The Marlowe Theatre, Canterbury in September, where the tour began in September 2012.
The cast for the 2015 tour includes Hester Arden (Macbeth, Orange Tree Theatre) as Miss Casewell, Edward Elgood as Christopher Wren, Mark Homer (EastEnders) as Giles Ralston, Esther McAuley (I Promise You Sex and Violence, Northern Stage) as Mollie Ralston and Jonathan Sidgwick (Hollyoaks) as Mr Paravicini.
William Ilkley joins from the West End production of The Mousetrap as Major Metcalf alongside Luke Jenkins and Anne Kavanagh who will reprise their roles from the 2014 tour as Sgt Trotter and Mrs Boyle respectively.
The Mousetrap originally opened in 1952 starring the late Richard Attenborough and his wife Sheila Sim, and continues its record-breaking run at the West End's St Martin's Theatre.
The 2015 tour will also visit: Sunderland, Mold, Dundee, Preston, Newark, Eastbourne, Scunthorpe, Lowestoft, Wolverhampton, Sheffield, Weston-Super-Mare, Swansea, Bradford, Bournemouth, Oxford, Truro, Northampton, Durham, Gravesend, Dorking, Horsham, St Albans, Colchester, Hamilton, Buxton and Coventry.