Cast revealed for the return of A Sherlock Carol at Marylebone Theatre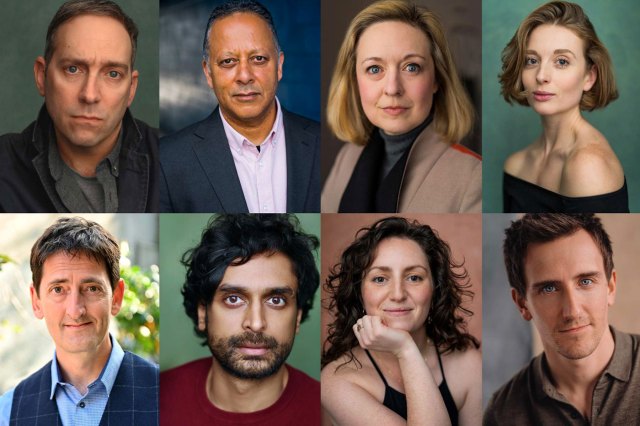 Casting has been confirmed for the return of A Sherlock Carol at London's Marylebone Theatre, just a stone's throw from Holmes' fictional base at 221B Baker Street.
Written and directed by Mark Shanahan, the play combines the worlds of Charles Dickens and Sir Arthur Conan Doyle with Sherlock Holmes setting out to investigate the mysterious death of one Ebenezer Scrooge.
Reprising their roles from the 2022 production will be Ben Caplan as Holmes and Kammy Darweish as Scrooge, alongside returning cast members Rosie Armstrong (The Countess and others) and Richard James (Dr Watson and others) and new additions Jessica Hern (Emma Wiggins and others), Devesh Kishore (Dr Cratchit and others), Hannah Parker (understudy) and Henry Proffit (alternate Sherlock Holmes and understudy).
The associate director for the production is Alex Sumner Hughes, with further creative team members still to be announced.
Presented by DEM Productions, Fat Goose Productions, and Theatre Nerd Productions in association with Darcy Dobson Productions, A Sherlock Carol runs at Marylebone Theatre from 24 November 2023 until 7 January 2024, with a press night set for 30 November.