Cast for My Neighbour Totoro's return announced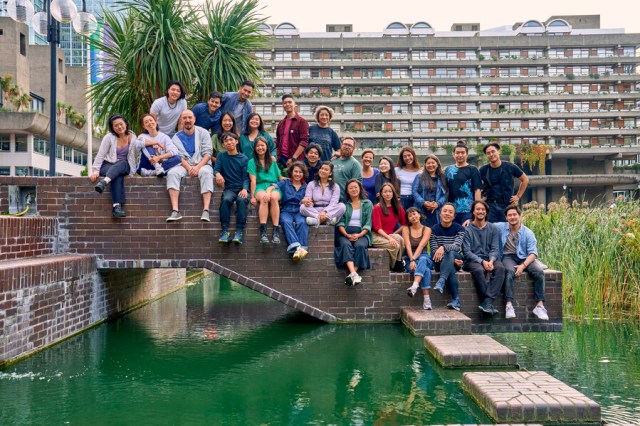 The Royal Shakespeare Company (RSC), in collaboration with Improbable and Nippon TV, has announced the cast for the return of My Neighbour Totoro. 
The production, which is adapted from the hit film by Tom Morton-Smith and directed by Improbable's Phelim McDermott, broke the Barbican's box office record for most tickets sold in a single day when it was first announced in April 2022. It went on to receive critical acclaim, winning five WhatsOnStage Awards and six Olivier Awards.
Mei Mac will reprise her WhatsOnStage Award- and Olivier Award-nominated performance as Mei Kusakabe, while Ami Okumura Jones will return as older sister Satsuki. Dai Tabuchi will once more play Tatsuo, with Jacqueline Tate as Granny.
Also returning as the Kazego Puppetry ensemble are Boaz Chad, Jasmine Chiu, Andrew Futaishi (Hiroshi), Matthew Leonhart, Arina Ii (Miss Hara), Yojiro Ichikawa, Si Rawlinson, Mark Takeshi Ota and Shaofan Wilson.
Joining the company for the 2023 run are Jessie Baek, Jasmine Bayes, Ka Long Kelvin Chan (Kanta), Elizabeth Chu, Anna Kato, Heather Lai, Amanda Maud (Nurse Emiko), Yuki Nitta, Bright Ong, Emily Piggford (Yasuko), Daniel Phung, Gun Suen and Naomi Yang (Tsukiko).
The play will return to the Barbican Theatre from Tuesday 21 November to Saturday 23 March 2024, with tickets (selling very fast!) available below.
The production explores the magical fantasy world of childhood and the transformative power of imagination, following a summer in the lives of sisters Satsuki and Mei. It features music from Joe Hisaishi's iconic score, performed live with sound design by Tony Gayle.
The puppetry design and direction is by Basil Twist, created with puppetry associate Mervyn Millar's Significant Object and the Jim Henson Creature Shop. Video design is by Finn Ross and Andrea Scott, production design by Tom Pye, costume design by Kimie Nakano, movement by You-Ri Yamanaka, lighting design by Jessica Hung Han Yun, and orchestration by Will Stuart. The casting director is Hannah Miller CDG, and the associate director is Ailin Conant.