Cast: Brian May in Return to the Forbidden Planet and full cast Almeida Merchant of Venice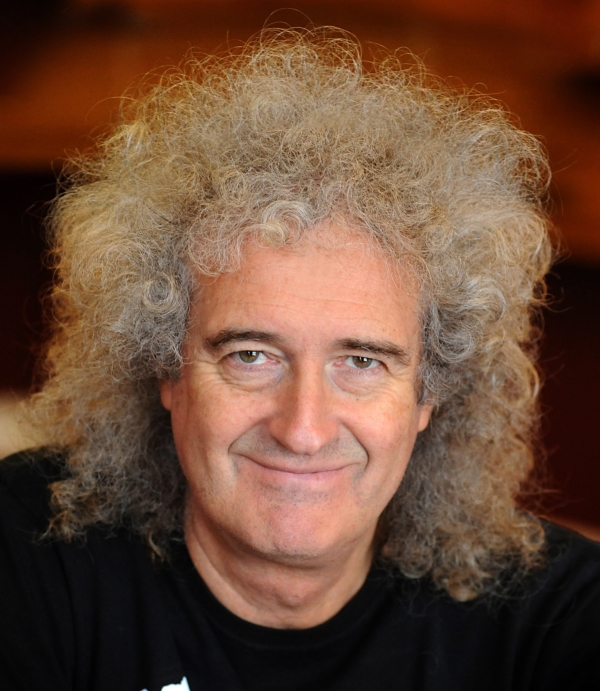 Queen guitarist Brian May will appear via video projection in the upcoming revival of Return to the Forbidden Planet.
The show, which initially opened in September 1989, will tour the UK from January – May 2015, playing at venues in Darlington, Edinburgh, Wimbledon, Leicester, Portsmouth, Cardiff, Blackpool and Manchester and many more.
The original design team from the initial award-winning production and creator Bob Carlton, who directed the West End production, will return to their former roles for the anniversary tour. The tour will also mark Carlton's final production as artistic director for the Queen's Theatre, Hornchurch.
Choreographed by Frederick 'Frido' Ruth, designed by Rodney Ford, with lighting design by Mark Dymock, sound design by Ben Harrison and musical direction by Greg Last.
As well as rock-star Brian May, who has enjoyed writing and touring with Kerry Ellis in recent years, the cast will also include Steve Simmonds, Sean Needham , Christine Holman, Greg Last, Mark Newnham, Jonathan Markwood, Frido Ruth, Sarah Scowen, Georgina Field, Callum Hughes, Joseph Mann and Hannah Howcroft.
Following a short run from from 6 until 15 November 2014 at the Queens Theatre, Hornchurch, Return to the Forbidden Planet will embark on the anniversary tour from 20 January 2015 at Brighton's Theatre Royal, ending on 9 May 2015 at the Palace Theatre in Manchester.
---
Also today Rupert Goold, artistic director at the Almeida Theatre, has announced the full casting for his production of The Merchant of Venice. Former Almeida artistic director Ian McDiarmid plays Shylock and Susannah Fielding and Scott Handy reprise their roles as Portia and Antonio.
The rest of the company also includes Vinta Morgan, Vincenzo Nicoli, Finlay Robertson, Raphael Sowole, Tim Steed, Jonathan Tafler, Anthony Welsh, Tom Weston-Jones, as well as original RSC cast members Jamie Beamish, Rebecca Brewer, Caroline Martin and Emily Plumtree.
The classic Shakespearean black comedy is a controversial tale of greed and racism, but Goold is bringing this story up to date, setting it in the bright lights of the gambling capital; Las Vagas.
The Merchant of Venice was originally produced by the RSC and is designed by Tom Scutt, with lighting by Rick Fisher, music by Adam Cork, sound by Gregory Clarke, choreography by Scott Ambler and orchestrations by Alex Baranowski.
The show opens at the Almeida Theatre for previews from 5 December and has its press night on 15 December, before running until 14 February.