Cast: Bonnie Langford and Daniel Boys in Spamalot, Dave Willetts leads Man Inside
Bonnie Langford is returning to play the Lady of the Lake in Spamalot at the Playhouse Theatre from 24 February.
Langford, who has previously played the role on tour and in the West End, will be joined by Daniel Boys (Avenue Q) as Sir Lancelot, and Joe Pasquale, who continues as King Arthur.
Based on the classic film Monty Python And The Holy Grail, Spamalot opened at the Playhouse Theatre in November 2012 following a run at the Harold Pinter Theatre.
Spamalot recently started a new performance schedule, which includes two shows on Fridays at 6pm and 9pm. It has extended booking until 12 April 2014.
---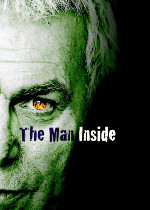 In other musical casting news, Dave Willetts will star in the world premiere of new British musical The Man Inside at the Landor Theatre.
The show, which runs from 12 to 29 March 2014, is written by Tony Rees (music, book and lyrics) and Gary Young (book and lyrics), is a contemporary re-imagining of Robert Louis Stevenson's classic novella The Strange Case of Dr. Jekyll and Mr. Hyde.
Willetts, who plays Dr Jekyll and Mr Hyde, was the first person to play both Jean Valjean and The Phantom in the West End's two longest running musicals Les Miserables and The Phantom of the Opera. His other credits include Aspects of Love at the Menier Chocolate Factory and Sunset Boulevard at the Comedy Theatre.
The Man Inside is directed by Robert McWhir, with musical direction by Matheson Bayley. It's produced by Theatrica Ltd in collaboration with The Everyman Theatre, Cheltenham, where it previews prior to the Landor.