Brief Encounter with…JB Shorts 11 Director Rupert Hill
Can you tell us about the short you are directing?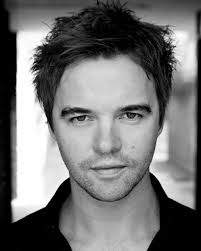 It's a fantastic new play by actor, comedian and writer Justin Moorhouse. It's about three generations of women in a family, set in a nursing home and playing out in real time. Through the 15 minutes we discover many hidden secrets, aspirations and shattered dreams as the characters talk to each other (and us!). It's a bittersweet tale, touching, humorous and sad. I feel very honoured to be working with such good material.
What attracted you to JB Shorts as a project?
I've directed two short films recently (and I am planing a feature for later this year) but I've not had a good stab at theatre yet. I thought this was a perfect opportunity to have a crack at it on a smaller scale. As an actor I absolutely love theatre and I've always been intrigued as to how it felt the other side of the stage, so to speak. I'm also a big fan of JB Shorts and knew I wanted to be involved one way or another,
Would you like to do more directing?
Absolutely. This is just the beginning.
You have a versatile career including theatre, TV and you run a bar and you're a father. How do you balance everything?
I'm also in a band and that first bar has become 4!! I don't know. I guess I'm a workaholic. I love being busy. But my family comes first of course.
If this is someone's first visit to JB Shorts, what can they expect?
Six uniquely different 15 minute plays set under a pub with lots of drinks to be had. They'll be laughter and
tears in abundance and the whole event is written, performed and directed with such a huge degree of talent that you'll be amazed everyone is working for profit share only (and the love of theatre of course). If you want to see what theatrical talent exists in Manchester then this is the event to be at.
Can you tell us about any projects you have lined up?
The aforementioned feature that I'm writing and directing. I also have 2 short films lined up as actor.
Why do you think JB Shorts has become a much loved Manchester institution?
The talent is extraordinary in Manchester and as theatrical professionals we've seen work diminish over the last few years what with the economic crisis and the fall in ticket sales for standard plays and touring productions. Events like this prove that there are a lot of people who still have a real interest in new writing and fringe theatre in Manchester.
Can you summarise in 7 words why audiences will like it JB Shorts 11?
You can take booze in with you!
JB Shorts 11 is at Joshua Brooks, 106 Princess Street in Manchester from 1 – 12 April.
For more details, please visit the JB Shorts website.