Bochum's Starlight Express to be performed in English for the first time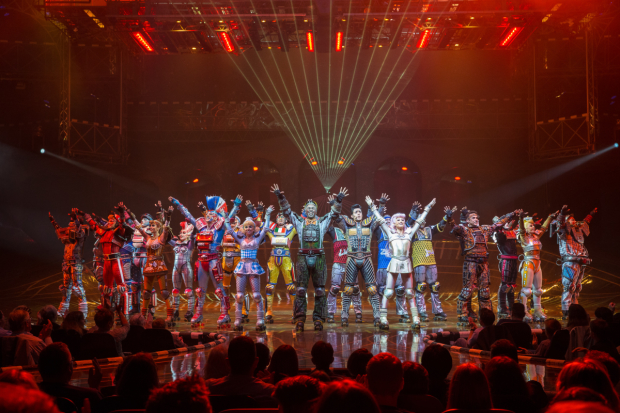 Bochum Theatre's Starlight Express is to be performed in English for the first time ever in a one-off show.
Andrew Lloyd Webber's musical is about a child's train set that comes to life and competes to become the fastest engine in the world. It opened at the Apollo Victoria Theatre in 1984, and closed in 2002.
The actors famously perform on rollerskates, and the original choreography was by Arlene Phillips.
It has been running in Bochum, Germany for almost 29 years, and has been seen by more than 16 million people. The German production has the original West End staging, which sees the characters skating through the stalls and audience. This production will now be adapted into the English language for the first time on 28 March 2017.
During its run in Bochum, producers made revisions to the production, adding songs such as "Crazy" and "Allein im Licht der Sterne" ("Next time you fall in love"). Some of these songs and other scenes have had to be translated as they have not been performed in English. Producers have also recorded an English child's voice as the Control Voice.
Artistic director Steven Rosso said: "Our many English-speaking performers are really looking forward to finally being able to perform a show in their native language!"
The musical has music by Lloyd Webber and lyrics by Richard Stilgoe.
Starlight Express will be performed in English at the Starlight Express Theater, Bochum, Germany on 28 March. Tickets are available here.