Baz Luhrmann's Strictly Ballroom the Musical to open at West Yorkshire Playhouse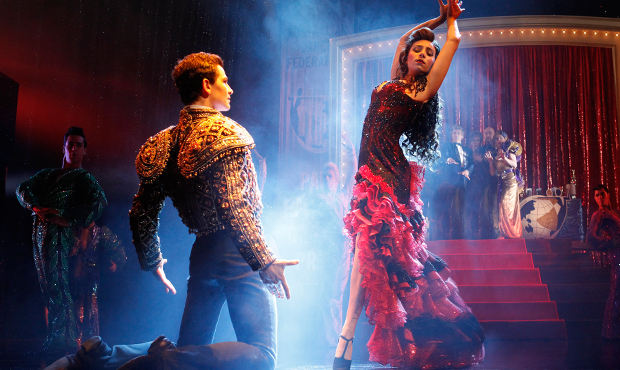 A new production of Strictly Ballroom the Musical will premiere at the West Yorkshire Playhouse from November 2016.
Created by Moulin Rouge director Baz Luhrmann, the show is based on the hit nineties film following a championship ballroom dancer who defies all the rules to follow his heart.
The first UK staging will be directed and choreographed by Drew McOnie (In the Heights, Bugsy Malone), who said: "The film Strictly Ballroom has had such a huge impact on me. It inspired me as an eight-year-old dancer to follow my choreographic instinct… The opportunity to bring that passion and personal connection to the next stage of Strictly Ballroom's journey means the world to me; and having Baz Luhrmann's support is a dream come true."
Luhrmann originally devised the story as a stage play before the film was discovered at the Cannes Film Festival. It went on to scoop several awards and become Australia's most successful film of all time, earning more than $80 million at the box office.
The musical made its world premiere at the Sydney Lyric Theatre in April 2014, followed by seasons in Melbourne and Brisbane in 2015.
Commenting on the production, Luhrmann said: "From a small student play to my first motion picture and now a theatrical stage musical, Strictly Ballroom has been an almost thirty year journey for me…
"I think the simple truth is that, despite all the sequins, outrageous hairdos and classic Hollywood musical plotting, the simple message that 'there isn't only one way to cha cha cha' and that 'within us all we have the true potential to dance through life with our own steps', is something that appeals to all of us.
"It's wonderful that one of the new bright-lights of the English theatre, who himself was fan of the film at a young age, is taking the show to realise it in a new way, for new audiences, and oversee its continued growth."
The musical is a co-production by Global Creatures and West Yorkshire Playhouse with an adaptation of the book by Terry Johnson and songs such as "Love is in the Air", "Perhaps Perhaps Perhaps" and "Time After Time", as well as new songs by artists including Sia, David Foster and Eddie Perfect.
Strictly Ballroom the Musical will run at the West Yorkshire Playhouse from 30 November to 21 January.