Anna Jordan: Long plays without breaks just aren't accessible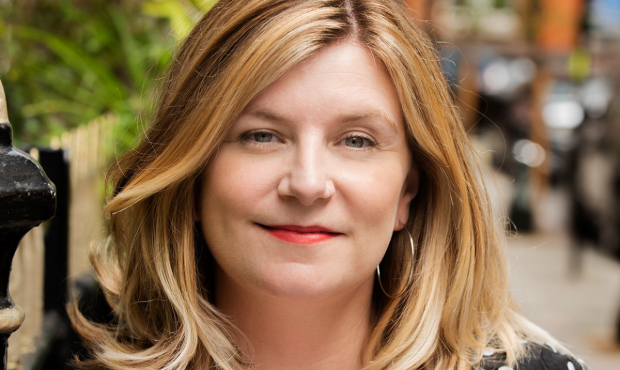 In 2013, playwright Anna Jordan won the Bruntwood Prize for Yen, a piece about two young men living together under the radar of formal education and social welfare. Her previous works include Marianne, Chicken Shop and Freak at Theatre 503. She's recently become a staff writer for HBO's TV series Succession, just airing in the UK, and has penned the pilot of her own drama series called Cluck. She's also just written two new plays, each with their opening in September, one for Frantic Assembly and one for Paines Plough. Here she tells us a bit more about them.
---
Two premieres in one month… has it been a lot of work?
Yes and I'm pregnant too, so if I'm a bit baby brained and breathless then I apologise! I'm doing lots of redrafts in advance, but at the moment I'm finding it hard to find anywhere to balance my laptop.
Let's start with Pop Music, it opened first at Latitude?
I was eight months pregnant and they all went off to the festival, which I thought I probably shouldn't do, even though I was promised VIP treatment. We had some lovely responses. Pop Music felt like new territory for me. I wasn't fully aware that I was writing a piece of gig theatre, I was writing this weird thing and my main intention was to see how integrated I could make the text and the music.
How did you find it balanced?
Often with a high concept piece, I feel like you lose out on the story. Music is hugely important to me when I write and I am really drawn to work that proposes it's about music and I find I am often disappointed with how integrated the play and the music actually are. There's lots of poetry that's spoken in the verses and the bridges in the songs. It's quite complex, but it's an hour. So we've really been going for simplicity. I've been working a lot in the rehearsal room, which is very different from all the other plays in my career, when I was quite isolated.
Is it live pop music?
It's recorded. Without giving too much away, it's the last hour of a wedding reception and everyone has migrated to the next room and there are just two people left on the dance floor. They've come alone and they are at a crappy point in their lives and there's Danny Danger, the crappy DJ from the local nightclub playing and his songs prick memories and transport them back in time but also help them address things happening in their lives right now.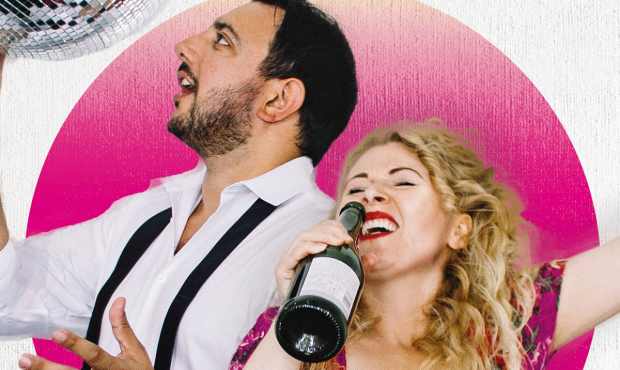 What sort of songs?
The director James Grieve and I are both at the same age – in our mid-to-late 30s – and our references are similar. I wanted to make it as accessible as possible. I have a geekish side, so there's an Excel spreadsheet and there's loads of stuff from the '90s, quite a bit from the '80s and a bit from the noughties, but after that, it got a bit sparse. Now though, we've put together a list with quite a lot of modern stuff on there. Two of the most important songs to me in the play are "All About Tonight" by Pixie Lott and "Symphony" by Clean Bandit. But we've got Madonna, "Come On Eileen", Britpop classics. It's specific to character journeys but we have tried to appeal to anyone who might come and see it.
Is it going to make the audience dance?
I hope so. I think it takes a lot to give the audience permission to get up on their feet or sing along. But we'd like that to happen. But it's also got integrated BSL in the show. It was something James said he wanted from the beginning: a signer onstage. I was a bit nervous about it because it is a two-hander and your director is saying that there's going to be three people onstage. But it's worked out so well. Ciaran Alexander Stewart signs the whole thing – which is crazy because it's a rollercoaster for the actors and there's so much pace involved.
How did the signing go down in Latitude?
They called Ciaran a one-man Greek chorus, which is brilliant, because he joins in the action. It's so exciting that a play about sound is made accessible for a Ddeaf audience. It brings something for hearing audiences too.
And The Unreturning is with Frantic Assembly, with a focus on Ignition, can you tell us more about that?
The whole idea of the play from the beginning is that it was a celebration of ten years of Ignition. It's a Frantic Assembly initiative that engages young men across the country who wouldn't usually have access to the arts, and provides them with a short but intense bit of training. Lots of them go on to professional acting. The cast has all been through the Ignition programme. Frantic Assembly approached me because they wanted to make sure they had a female voice. They had seen Yen and were interested in how I write about young characters.
So what is The Unreturning about?
It came from a beautifully simplistic provocation, which was about a man going away for a transformative experience and then coming home and what that idea of home was. We talked about the refugee crisis and how so many refugees are young men, and about going to university, but then we talked about World War One and ended up thinking about what war looks like.
So it focuses on World War One?
The stories are set in 1918, 2011 and the other story is set in the not-too-distant future. We're trying to turn the tables in that final date and imagine Britain in the situation that Syria finds itself now in. We have three stories and they all revolve around the same coastal town.
Did you feel excited about being asked to work for Frantic Assembly?
I've seen the company's work and I felt from the beginning that I could write something that would work well for Frantic. It's fast-moving, we flip between worlds and continents seamlessly. It's short too. I feel quite strongly about not asking people to sit and watch for longer than an hour and a half without a break.
Why is that?
My opinion has got stronger having been on the other side of being heavily pregnant. It's not inclusive to people who need to be able to have access to the toilet.
Does The Unreturning feature the sort of movement you might associate with Frantic Assembly?
I think there is a classic Frantic style, but I think they do break out of that. Their recent Fatherland was very different to what I'd seen them do before. I think the movement will all be built in.
You've done quite a lot of TV recently, have you found the transition easy?
I come from a theatrical family, my dad's an actor and my mum's an actor and director, so theatre has always felt like home to me, even though I've watched quite a lot of telly (probably more comedy than drama). The world of TV, and the terminology, is so different. My experience of plays is going away and making something on my own then I share it and get feedback. But with TV that's different. You work really closely with people from the off. But what you have to remember with TV is that they like you because they like your voice.
The Unreturning runs at Plymouth Theatre Royal from 20 September to 6 October and then tours the UK.
Pop Music opens at Birmingham Repertory Theatre from 12 to 22 September and then tours the West Midlands.