5 minutes with: Nancy Sullivan – 'My very first job was with Andrew Lloyd Webber'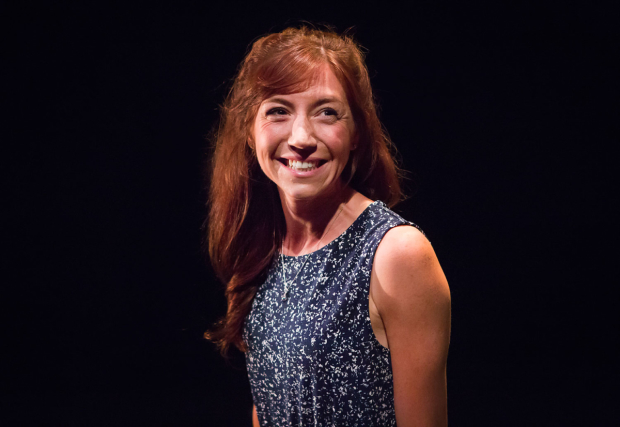 My dad was a boxer from the East End and my mum works in a library, so I wasn't from an acting background. I just really loved performing – in the living room – and then I started going to a Saturday school and then went to The BRIT School when I was 16. Obviously it's quite a financially privileged industry to get into, so The BRIT School was amazing for me because it was free. You were really embraced for who you were which I loved.
I actually didn't start off wanting to be in musicals, I just really liked acting. But I had a voice, so when I discovered musical theatre I got to put acting and singing together. It was fun to do it for a while, but I left musical theatre for a bit because it didn't interest me as much anymore. But now it's nice to put them back together. Last year I did Little Voice, which was a great opportunity to marry the two. But it tends to be more acting that I've gone back to.
My first job was with Andrew Lloyd Webber. It was for his Sydmonton Festival and Tim Rice was involved and Stephen Fry was in it. Sally Ann Triplett was also – she was my idol – and Gillian Lynne was choreographing it. That was amazing.
I was a massive Take That fan and I got to star in their show Never Forget when I was about 22. I loved it, but I didn't go with it into town because I got to do Les Miserables. I played Eponine for a couple of years and then I left musicals after that. I felt like it was such a dream role, I really felt like I'd done it. So for the last five or six years I have been treading different paths.
I'm starring in a one-woman show at the Edinburgh Fringe and what I love about it is that its about an everywoman called Lea. She's a working class woman, but she's not poverty stricken and she's not aspiring middle class. She's an everyday woman. It's all about her looking back at her life and how she realises she was treated in a certain way because she was a woman. It's been a really collaborative process with Tom O'Brien, the writer Abi Zakarian and I. It's been a long journey.
Working on your own onstage has lots of pluses. There's the obvious negative which is that you're quite lonely. But it's really good discipline and focus onstage. If anything goes wrong it's my fault and there's something quite nice about that. I like the fact that I'm in control of it all.
Fabric runs at Underbelly at 11.55am until 28 August.