5 minutes with: Freddie Fox – 'I guess people want to know what the next Fox kid is going to be like'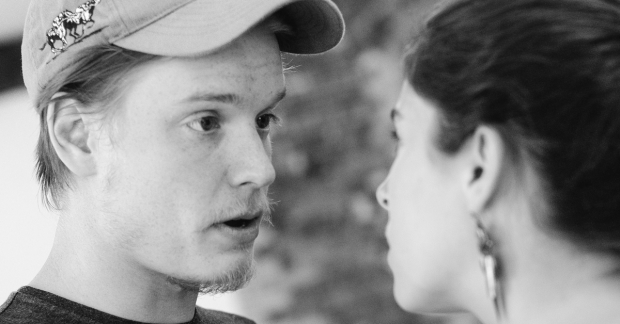 I don't get fed up with people asking me about my theatrical family because it is unusual. I guess people want to know, initially at least, what the next Fox kid is going to be like. After that, it's over to you and perhaps the difficult thing is working doubly hard to make sure you're not not limited by your family name. My dad's well known for doing certain roles very well and I suspect people expect that the apple doesn't fall far from the tree. So it's my duty to myself to try and prove that I'm a very different person to him and I've got lots to give in different ways.
Working on Romeo and Juliet with Morfydd Clark was great, she was wonderful. I think she's an amazing actress and she was the best Juliet I could have dreamt of, so elegant and brilliant in her portrayal. She very sweetly text me the other day after I was nominated for an an Ian Charleson Award [for Romeo and Juliet] so we're still very much in touch. I love Sheffield too, I've known Daniel Evans since drama school, he was on my audition panel to get into Guildhall and we had a very eccentric audition so I've kept in touch with him ever since. He always said: 'There has to be a part for you up here at some point.' And it came up, the part I'd been looking forward to playing most of my youth.
Simon Evans, our brilliant director, is a force to be reckoned with. I've been to his productions at Found111 and thought, wow, and didn't realise quite how young he was. I read his version of A Midsummer Night's Dream and thought, this is interesting, this is new and yet he also completely honours what the kernel of this play is which is magic, imagination, sex and fun. There's a reason to be involved in a production like this, you're not just doing any old production of Dream.
I play Bottom and Demetrius and it's a pain to learn two parts but some of the verse is so good. We're finding so much light and farce in it which I haven't seen before. I've seen a lot of productions of Dream where everybody is talking as if it's 1600 and they're not being irreverent and real with the language. At the very least we are doing that and I hope we're compelling the audience to use the most powerful tool in theatre which is their own imagination.
There are definitely other Shakespeare parts I would love to take on. Hal in Henry IV, Henry V and Hamlet – all the H's.
A Midsummer Night's Dream is currently in previews at Southwark Playhouse with an opening night on 6 June. It runs until 1 July.