20 Questions: Paulette Randall – 'directing looked more fun'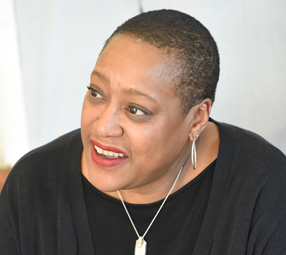 1. Could you describe your upbringing?
I loved it. It was a lot of fun. I grew up in South London. In Brixton.
2. What made you want to become a director?
I trained as an actress then I wrote a play and while I was in rehearsals I thought what the director was doing looked far more fun and interesting than sitting at home on my own writing.
3. If you hadn't become a director, what might you have done professionally?
I have no idea!
4. First big break?
My first main house production was at the Bolton Octagon – a thriller called I Did Wait Until Dark.
5. Career highlight to date?
I suppose I'd be stupid to not say working on the Olympics as associate director.
6. Any regrets?
Nah.
7. What was the first thing you saw on stage that had a big impact on you?
My form teacher when I was 11, who was part of an amateur dramatic society in South Norwood and he was in The Station Master's Apprentice. He was brilliant.
8. And the last?
What I'm doing right now.
9. Who are your idols?
I don't have any.
10. What's the best advice you've ever been given?
Allow yourself thinking time.
11. Why did you want to direct Play Mas?
If you're given the opportunity to work on something rather brilliant you'd be foolish not to do it.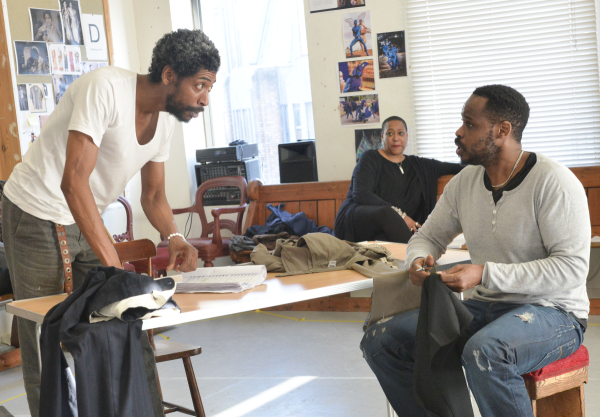 12. Tell us more about your history with Mustapha Matura?
I did Three Sisters with him that went on tour and I fell in love with him as a person and as a writer.
13. Favourite moment in the play?
Too hard!
14. Any rehearsal room mishaps?
Nah, they're all great… so far.
15. What do you hope people take away from the production?
That this piece of history is for all of us.
16. What's your favourite post-show hang out?
I'm not telling you!
17. How do you unwind?
I read a lot and listen to music.
18. If you could swap places with anyone for a day, who would it be?
There's nobody's life I want to lead. I'm quite enjoying my own.
19. Favourite theatre anecdote?
I think it was Laurence Olivier who was working with an actor doing a bit of method [Dustin Hoffman] and he said "just simply act, dear boy".
20. What's next?
No idea!
Play Mas is at the Orange Tree Theatre in Richmond until 11 April 2015