12 reasons to be jealous of Broadway right now
Here in the WhatsOnStage office we often find ourselves envying our colleagues across the pond at TheaterMania.
Alongside Disney World, the Great White Way is truly one of the most magical places on the earth, and whilst we never take for granted how lucky we are to be on the doorstep of the West End, here's some of the reasons we're currently jealous of our American counterparts.
1. Jake Gyllenhaal and Ruth Wilson in Constellations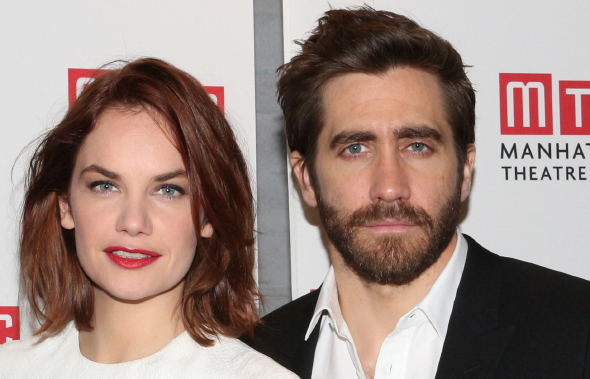 What we would give to see Ruth and Jake, together, on stage, in a Nick Payne play. Delightful.
2. Anne Hathaway in Grounded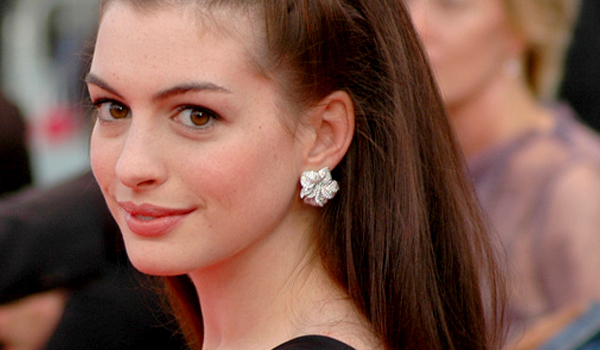 The Les Miserables star who broke hearts with her rendition of "I Dreamed a Dream" will play a fighter pilot turned drone operator in this play by George Brant which won a Fringe First Award in 2013.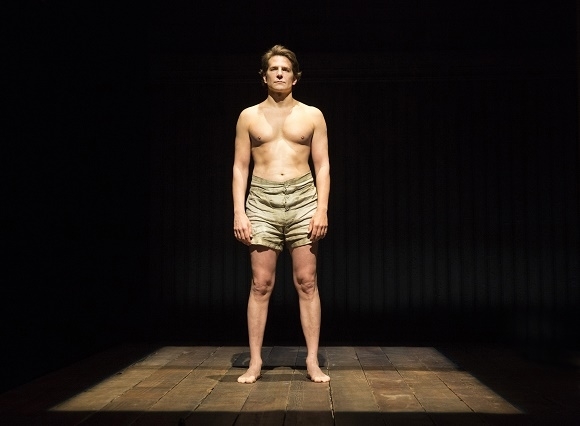 It's just been announced that the production will close early to allow American Sniper star Cooper to attend the Oscars. Fair enough.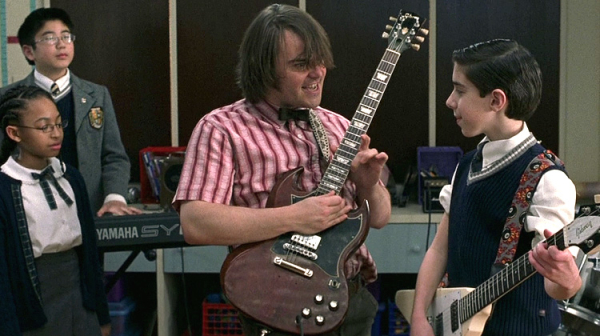 How long have we been asking for this? And ALW goes and takes it Stateside first? Thanks Andrew!
5. Lin ' In The Heights ' Manuel Miranda's new musical Hamilton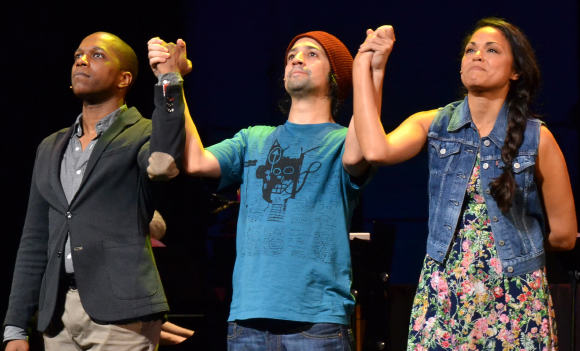 In the Heights was one of our highlights of last year so we can't wait for this to make its way over.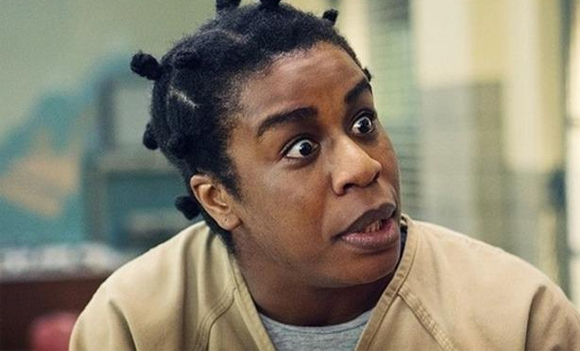 The one-off concert also features Laura Benanti, Jeremy Jordan and Ramin Karimloo. Right, I'm booking my flights…
7. Idina Menzel in If/Then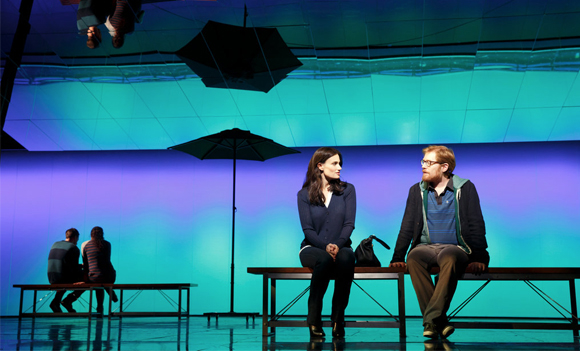 From Maureen to Elphaba, Elsa to Elizabeth, Idina may have been on the end of some criticism recently, but she remains a true musical theatre legend in our eyes.
8. Emma Stone and Alan Cumming in Cabaret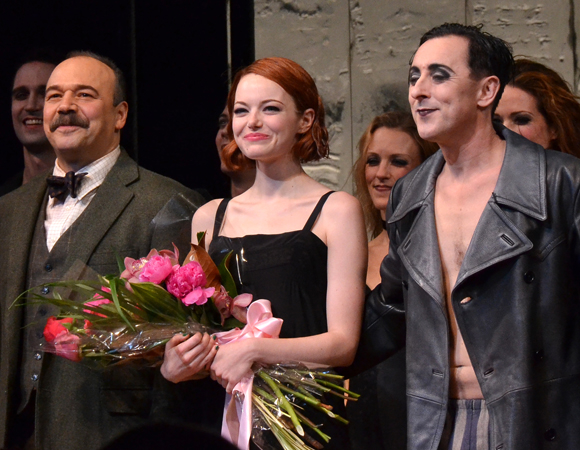 She may be leaving the show soon but she'll be replaced by Sienna Miller which is still something to be jealous about.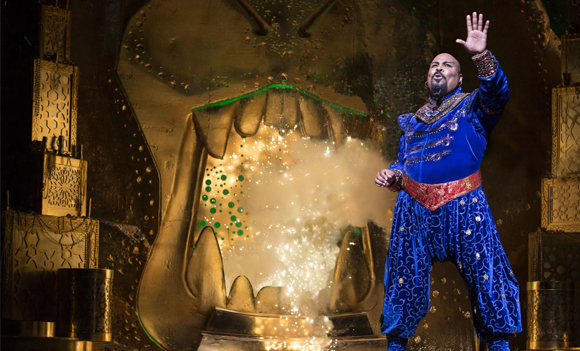 Rumour has it that it won't be long before this musical adaptation of the Disney classic arrives in the West End. We can't wait, which is obvious from our recent dream casting.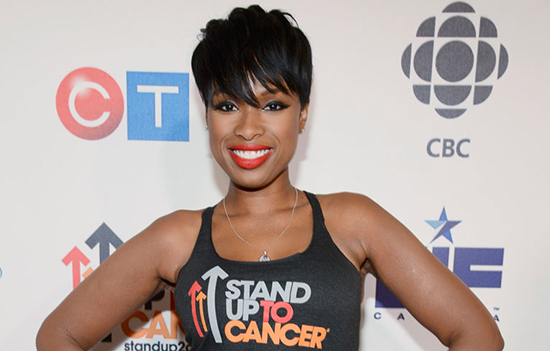 The American Idol star has already established herself in the hearts of musical theatre fans worldwide with her performance in the film adaptation of Dreamgirls opposite Beyoncé, but the Broadway transfer of the Menier Chocolate Factory's The Color Purple will be her Broadway debut. If they take Cynthia Erivo over with them then we might just move to NYC.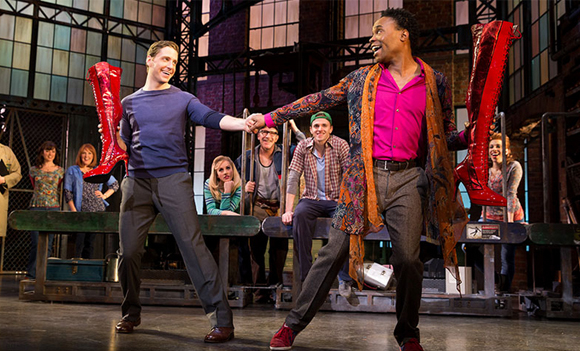 This jealousy will be short-lived as Kinky Boots is slotted to receive its West End premiere very soon.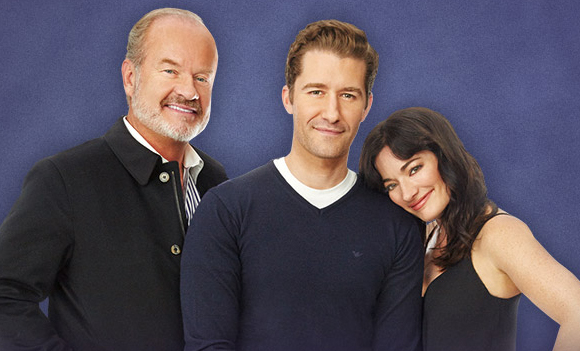 It didn't quite work when it opened at the Leicester Curve in 2012, but now it has a whole host of new talent on board including our very own Gary Barlow and is tipped to be a huge success. That's it, we're off to NYC….