The Best (and Worst) of Opera in 2016
The WhatsOnStage Opera Poll, still open for business until the turn of the year, gives a good sense of what caught my eye on the UK lyric stage this year. Do drop by if you haven't already done so. You don't have to vote, but it would be nice if you did.
The Poll doesn't tell the full story of 2016 in opera, however, which is where this personal review comes in. As usual I'll be doling out bouquets and brickbats in a two-to-one ratio. First, though, please indulge me, because my event of the year happened overseas and so isn't eligible for consideration. Katie Mitchell's Pelléas et Mélisande for the Aix-en-Provence Festival has haunted my head ever since I saw it in early July. With Esa-Pekka Salonen conducting a dream cast headed by Stéphane Degout, Barbara Hannigan and Laurent Naouri, the staging was daringly imaginative and captured the brittle fragility of Maeterlinck's tale better than any production I've seen. It needs to visit these shores.
Instead, Mitchell, a visionary director of fierce convictions that prevent her from deviating from pre-ordained paths even when disaster looms, gave London Lucia di Lammermoor. This incoherent account of Donizetti's tragedy fo the Royal Opera was characterised by wanton misandry, poor visual narrative and chucklesome depictions of extreme brutality.
Talking of bad violence, I was less taken with Hartmann's Simplicius Simplicissimus than some critics and unconvinced by Polly Graham's production for the valuable and enterprising Independent Opera. Despite Nate Gibson's spectacular set it had all the flair of a middling student effort. Let's hope Graham's true talents emerge in 2017 when she directs Frank Martin's Le Vin herbé for Welsh National Opera.
In a busy year I managed to miss several key shows, and I particularly regret not catching In Parenthesis or Macbeth (WNO), The Queen of Spades (Opera Holland Park) and 4.48 Psychosis (The Royal Opera). The one that really got away, though, seems to have been Glyndebourne's lauded youth project, the ominously titled Nothing.
Still, on with the motley. It's bouquet and brickbat time.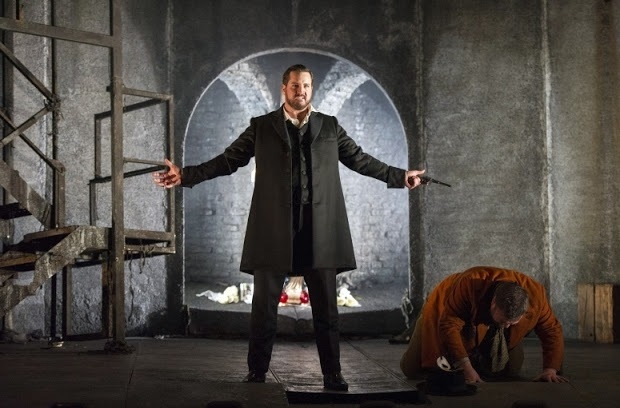 BOUQUET – to Lloyd Wood, who, having directed his own outstanding staging of Mozart's Don Giovanni for English Touring Opera in the spring, had the humility to return to the same opera in the autumn and revive Jonathan Kent's less inspired (albeit serviceable) production for the Glyndebourne Tour.
BOUQUET – to Venera Giamedieva, the Russian soprano who graced the Royal Opera's eternal La traviata and simply dazzled. She had previously sung a fine Violetta at Glyndebourne, but this was something else. She only just missed out on a place in the Opera Poll shortlist.
BRICKBAT – to the casting directors of both ENO and the Royal Opera, who persist in ignoring major home-grown artists in their pursuit of exotic foreigners. How else to explain the cold-shouldering of, say, Jennifer France by the London houses? Or Natalya Romaniw, or Lee Bisset, or Giselle Allen, or Andrew Foster-Williams, to name but a few of this year's burning British talents? As for the specialist directors they conspicuously fail to hire, don't get me started.
*
BOUQUET – to soprano Sarah Tynan, who sang Benjamin Britten's Les Illuminations at the Aldeburgh Festival while performing graceful acrobatics on a hoop that rose into the vaultings of the Maltings. Struan Leslie's circus entertainment was not an opera in the strictest sense, but it was still a haunting piece of music theatre. And beautifully sung.
BOUQUET – to Katie Bray, the young mezzo-soprano whose Charlotte in a chamber Werther some years back announced her as a major talent, and who shone as a star during ETO's autumn tour in both La Calisto and Ulysses' Homecoming. Trust me: she's the next big thing.
BRICKBAT – and Turkey of the Year to the Royal Opera for allowing Gerard Jones's lamentable staging of Handel's Oreste to slip past quality control. The Jette Parker Young Artists scheme regularly throws up excellent work from rising talent, but this farrago did no one's reputation any favours.
*
BOUQUET – jointly to Matthew Rose and Henry Waddington, both of whom essayed the role of Baron Ochs in Der Rosenkavalier and stole their respective shows: Rose for the Royal Opera, Waddington for Opera North. It's the devil of a part: so many notes, so much verbal yabbering to fit in and still hit the humour button, yet these two great artists made it look easy.
BOUQUET – to Simon McBurney (director) and Mark Wigglesworth (conductor) for transforming ENO's Magic Flute at its first revival from the lump of drear it had previously been into a blissful evening of good-natured Complicite-style entertainment. It was a magical resucitation that honoured an enchanting opera. And it didn't hurt that Allan Clayton sang Tamino.
BRICKBAT – to Emma Rice for putting a stop to opera in the Sam Wanamaker Playhouse so soon after it had got going with the Royal Opera's co-production of Baroque masterworks, Cavalli's L'Ormindo and Rossi's Orpheus. Whatever the rights and wrongs of Rice's overall tenure at Shakespeare's Globe, that decision smacked of political anti-elitism.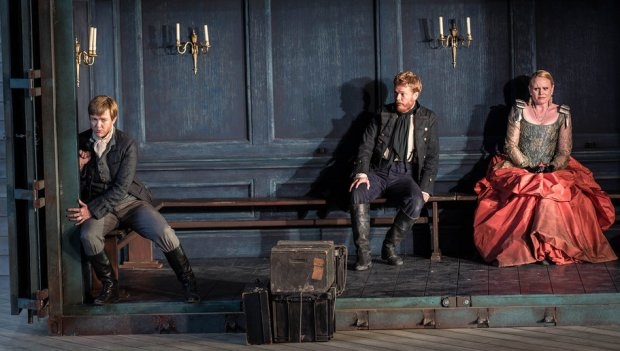 BOUQUET – to lighting guru Peter Mumford, whose vast triptych of projections transformed Opera North's Ring cycle from a semi-staged concert into a vibrant and fully theatrical experience. I've lost count of the number of people who've said it's the most powerful realisation of the Ring they've seen.
BOUQUET – to Garsington Opera, a company that has climbed high and is thriving under the stewardship of Douglas Boyd. If 2015 was the annus mirabilis, 2016 at least boasted a powerful Eugene Onegin and an even better Idomeneo, for which Tim Albery directed Toby Spence and a (mostly) fine supporting cast. Next year the festival is set to grow in scale and will welcome the Philharmonia Orchestra to its pit for its new Pelléas et Mélisande. Five operas in 2017, including a new one. Onwards and upwards.
BRICKBAT – to English National Opera for preferring to go backwards and downwards, cutting and cutting until it's become a guest in its own home. In the 15 months from July 2016 to September 2017 the London Coliseum is hosting a mere eight of its own operas. There is no excuse for it: you can't rebuild a company on nothing. Eight is fewer than Glyndebourne does in a year, and that's a private company. The sadness is that when ENO is flying it's still a world beater, as the recent Akhnaten, Jenůfa and Lulu have shown.
NOW HAVE YOUR SAY. Remember: until 31 December you can vote in this year's WhatsOnStage Opera Poll.