Noma Dumezweni, Tyrone Huntley and Amber Riley among winners of 2017 Mousetrap Awards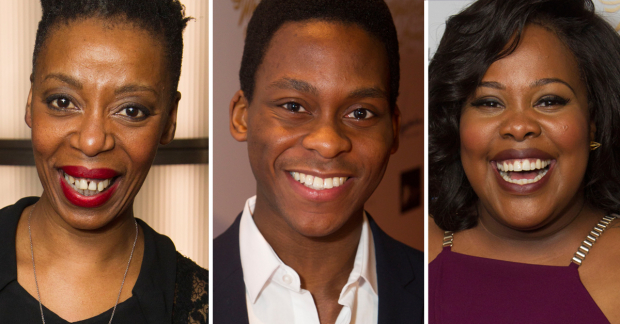 The winners of the 6th annual Mousetrap Awards have been announced with winners including Harry Potter and the Cursed Child star Noma Dumezweni, Tyrone Huntley for his performance as Judas in Jesus Christ Superstar, and Dreamgirls' Amber Riley for Best Newcomer.
The awards, which are voted for by a panel of young theatregoers aged between 15 and 23, are run by theatre education charity Mousetrap Theatre Projects.
Collecting the Best Actress award, Dumezweni said: "I remember being young is a scary, wonderful feeling. Keep going and enjoy yourselves! Stop worrying what other people think."
Huntley, who will return to the Open Air Theatre production of Andrew Lloyd Webber's musical this year, said: "Mousetrap is such an incredible organisation, encouraging young people to know working in the arts and performing is an option."
The full list of winners are:
Best Actress: Noma Dumezweni (Harry Potter and the Cursed Child)
Best Actor: Tyrone Huntley (Jesus Christ Superstar)
Best Newcomer: Amber Riley (Dreamgirls)
Best Understudy: Alice Fearn (Wicked)
Most Legendary Show: Les Miserables
Best Ensemble: Matilda
New Play on the Block: The Comedy About a Bank Robbery
Band that Rocked our World: School of Rock – The Musical
Jaw Dropping Set: Disney's Aladdin
Most Welcoming Venue: The Young Vic
Musical that Landed with a Bang: Half a Sixpence
Show that We'll Miss in the West End: Sunny Afternoon