Matt Trueman: How do we measure risk?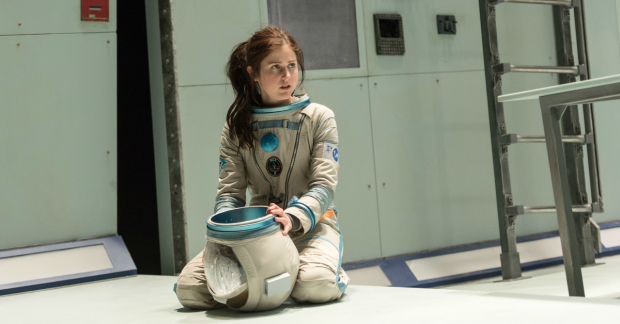 Risk is a good thing in theatre. It's one of those words that gets bounced around until it becomes accepted as a truism. Art ought to take risks. Artists ought to take risks. Theatres ought to take risks. It starts to look like an absolute command.
The thing is risk is relative – we just tend to forget that when we're watching theatre. After all, we turn up to see a show, not to see a show in the context of the wider theatre ecology.
It's impossible to detach the two, and no artform is as tied down by its circumstances as theatre. The work that ends up onstage at a particular theatre is entirely governed by the state of that theatre – architecturally, geographically, financially.
We tend think of theatres in terms of their profile. If you were grouping the cultural leaders, you might lump the National in with the Royal Court, the Almeida and the two Vics, Young and Old. It's easy, however, to forget how different those flagship venues are and, it follows, how risk means different things for each of them.
Should we measure risk at all?
It's one thing to programme a tricksy, daring new Alistair McDowall play in the Royal Court Downstairs, another to put a difficult, obscure Lorraine Hansberry on the Olivier stage. One theatre has 465 seats to fill each night, the other 1160. The difference tends to get flattened, however – in newspapers, at the box office, in the general consensus. It is, however, huge.
When Rupert Goold took over the Almeida, he told me that part of the pull was the ability to take risks: "The fact that it's only 325 seats allows you that little bit more freedom for risk I think than some of those big spaces."
A year or so later, I spoke to Ed Hall about the Hampstead Theatre. "Everything upstairs is a risk," he explained. "We have to sell 13,500 tickets. We have a tiny grant." You're probably one step ahead already. The Hampstead has exactly 325 seats – and its ACE grant is £200,000 more than the Almeida.
On one level, the Almeida looks the riskier, programming directors' theatre and big, political plays, while the Hampstead lines up writers like David Hare and Howard Brenton, safe bets with readymade reputations. Look closer though, and you can flip that right around. Where the Almeida exists on a diet of big name classics and high-profile actors – Richard II with Ralph Fiennes, anyone? Andrew Scott's Hamlet? – the Hampstead puts on new writing and the odd modern classic.
Programming a new Richard Bean play on the main stage of the Sheffield Crucible is a far cry from doing so at the National. Likewise, Pomona looks a very different proposition at the Orange Tree than in the Temporary Theatre. Even in the same venue, risk can differ. Plays come under different levels of scrutiny in the Royal Court's two spaces – the smaller upstairs studio being synonymous with experimentation.
How, then, do we measure risk? Indeed, should we do so at all? If we're turning up to see a piece of theatre, it seems only fair to take it on its own terms. The question is whether those terms can be extricated from circumstance. Risk is always a relative good.