Ken Stott: I'm sick of the 'anyone can act' attitude in theatre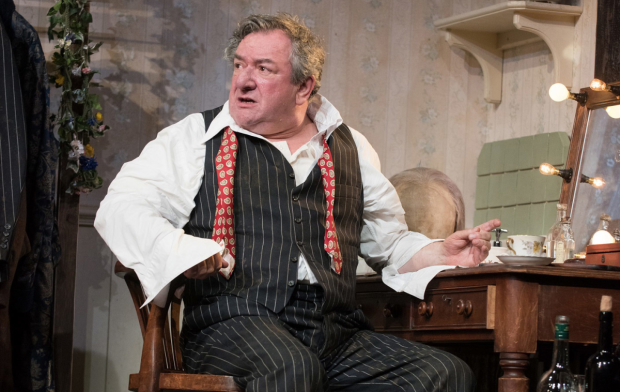 The 62 year-old actor Ken Stott is currently starring in the West End revival of The Dresser playing the role of Sir opposite Reece Shearsmith as Norman. Over a forty year career, Stott has made his name working in theatre – including in the 1997 production of Art – on TV – in the detective series Rebus – and on film – where one of his many roles included Balin in The Hobbit.
The Dresser, and the role of Sir, are gems. Are you very pleased to be starring?
It's a lovely piece, I have always loved the play. I saw it with Tom [Courtenay] and Freddie Jones back in 1982. I adored it.
It's a play about the theatre, is it good to reflect on that world as an actor?
Yes it is. It is such a delight for an audience because it is a pretty faithful glimpse of life backstage. I have met many Normans and I have met many Sirs, although they are very much a dying breed. These days there's a different kind of actor emerging, one that didn't go to drama school. Many young actors don't do theatre, they stick with film and TV which wasn't an option when I was their age.
Why not?
You were governed by a union. You could only do television if you were a full member of Equity and you couldn't be a full member of Equity unless you had done a certain amount of theatre. The reason for that was that London theatres are expensive and you don't want any old crap getting up on stage. People had to fight to get where they are. Now we have the 'anyone can do it' routine, which is pretty nauseous.
The Dresser is now open, do you feel relief after press night?
Press night is for producers. It's a very stressful time for them, we feel that stress but to be perfectly honest, whether [we perform] in front of a critic or in front of my grandmother it is really the same. I don't like to give them the credit for fear and trepidation. The one thing that does annoy me about critics is that they don't always come on press night. For example, The Guardian came before press night and they saw a different show.
You've done a lot of film and TV work, is theatre somewhere you'll always come back to?
It's a matter of spiritual choice. Theatre is an actor's spiritual home. If you avoid doing theatre then you are all the poorer in spirit for it. It's an ancient and beautiful way of doing things. Devotion to film or television doesn't make you an actor in the classical sense. It makes you an entertainer.
How were you bitten by the theatre bug?
I was a singer before I was an actor. But from my teenage years I always thought I wanted to be an actor. I also wanted to make certain I had no other option. It's important to burn bridges if you are going to dedicate yourself to something.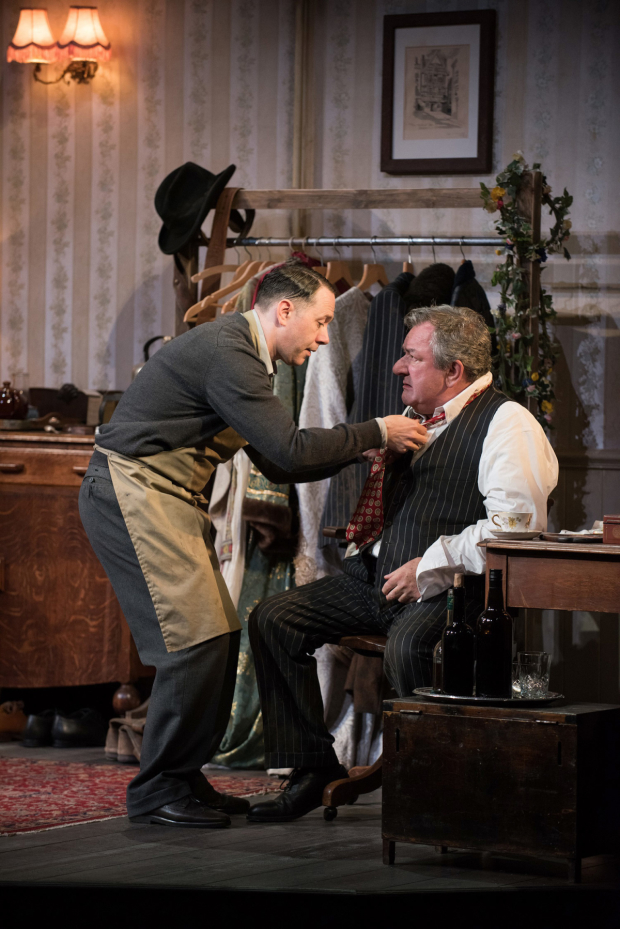 Were your parents from a theatre background?
No, not at all. They were academic, but what they were was very supportive of me. They were liberal minded people, for which I am very grateful.
You played DI John Rebus for two years on TV, did it feel like a long time?
No. The fears I had were about typecasting, but I didn't need to worry about that. Look at Helen Mirren, she did Prime Suspect for well in excess of the years I did Rebus and I don't think she has to worry about typecasting.
You were Balin in The Hobbit, what was it like filming that role?
It was impossibly hard work. You have to have a special love of Tolkien to have gone through that. It was harder than I expected and it was harder than I was lead to believe. I remember the producer said – 'There will be some prosthetics' that was the statement.
Was it a shock when you got on set?
It was a shock but also it was a sudden fit of claustrophobia. It was the weight of the costume. They were all beautifully made with fantastic material. Layer upon layer – obviously making a pitch for an Oscar. But nobody thought of the people who were going to have to wear the bloody things. And we had lead boots. We had racing driver waistcoats which pumped cold water around your body in order to keep the temperature down.
What's next for you?
I want a holiday where I get to sit down for a week and do nothing. I don't get jittery or upset if nothing comes to fruition. I am of an age where I don't need to get anxious about work.
The Dresser runs at Duke of York's Theatre until 14 January.