Jessica Raine: 'Hollywood has uninteresting roles for women'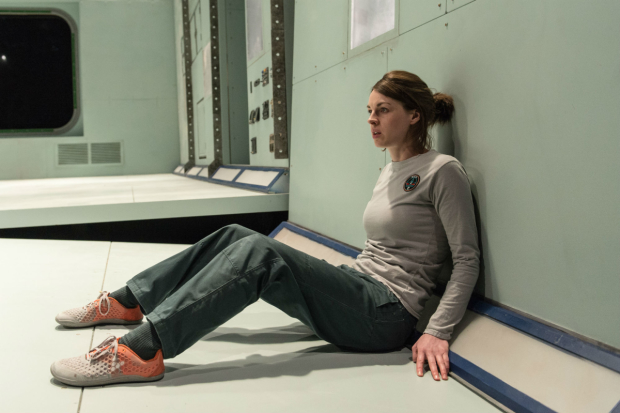 Jessica Raine shot to fame in 2012 as the lead midwife in the hit TV series Call the Midwife. But she had been working in theatre a lot before that. She starred in Harper Regan (2008), Gethsemane (2008) and Earthquakes in London (2010) at the National as well as more recently in Roots at the Donmar. She played Lady Rochford in the hit adaptation of Wolf Hall, and has taken on TV series including Fortitude and Jericho. She returns to the stage this week in new play X written by Alistair McDowall.
X is set in space. Is it very technical?
No, but it's quite dizzying. We have a lot of incredible sound design which really lends itself to a sense of unease. It also looks incredible.
Is it very scary?
The hope is to unsettle. It's like the best horror, or science fiction, they are all based on your actual fears of modern life today. I really don't want to give anything away, but basically it's set on a space station and there are five characters and I play Gilda the second in command. She's not very popular on the ship. In the first half the ship has lost contact with earth and everyone is pretty edgy about this. Then in the second half of the play, the form of the play collapses. It's like your brain melts.
What is it that you look for in theatre?
I really love new writing. I realise now I was really spoilt when I first graduated a few years ago because I did this run of incredible new writing. What really excites me is creating a character from scratch that no one has done or touched before and really collaborating with everyone in the room.
I really vividly remember being dressed up as a robot and not wanting to go onstage
Do you get the same camaraderie on the set of something like Call the Midwife as you might do in a play?
There's a team, in the sense of being on set with the crew, but there's not much collaboration with the writing. Heidi Thomas is very much in charge of that. But different projects on TV differ, for me the best TV I've done is when the whole series has been written [before you start]. That's very rare – it happened with Wolf Hall. But that is why it's fantastic with theatre: 99 per cent of the time it has been written and you work together on it.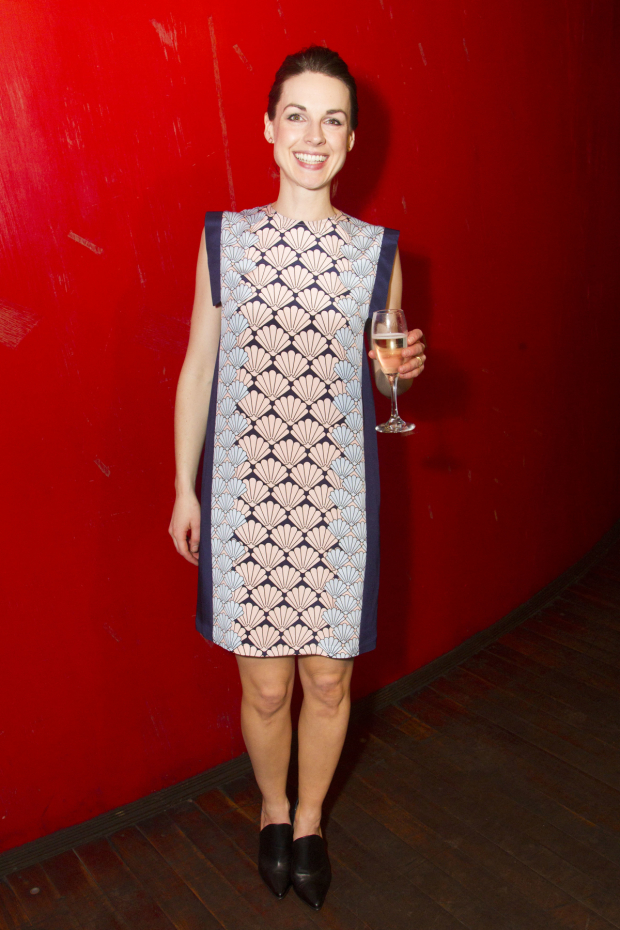 What made you want to get involved with X?
When the seasons get announced I look hungrily through them and I saw X and thought: that looks interesting. I hadn't heard of Ali [McDowall] at all. I loved the idea of a play set in space. I'm quite into Sci-Fi although this isn't exactly Sci-Fi. I pushed my agent to get me seen for it before I had even read it, which is mental for me. But when I got the script, after the first three pages I emailed my agent and said: I fucking love it. I was completely blown away. Then I got worried that I wasn't going to get it.
Why was that?
I felt like I was perhaps a little young, that was my main issue, but there are references to the age of the woman: it was so stupid of me to think that. I had a dreamy audition with Vicky [Featherstone] and Alistair. We were just chatting about it for ages. I got the play on a really emotional level. There were logistical questions that weren't quite clear in my mind, but I just knew that this was a fantastic piece of writing.
Had you got to a point where you wanted to get back into theatre?
Yes. I really care about theatre and it just so happened that I did some TV projects and suddenly a couple of years slipped away. It's not the same for all actors but I really believe I get better if I go back to stage. Each one adds to the other medium.
Is there anything else you're really interested in doing at the moment?
This is on my bucket list. I've never been at the Royal Court before. I've done a lot of new writing at the National and some workshops here but I've never actually been on that stage before. On the first day I was like a tiny kid on lots of sugar. That's gone now. Now I'm just tired, but I'm so thrilled to be here.
Did you ever want to be an astronaut?
Not a head for science. I wanted to be a journalist and at one point I wanted to be a photographer. I realise now with hindsight that all of those things are stories, framing stories.
Have you ever thought about writing a play?
I'd love to write, I think I'd be better at journalistic writing than creating a story. But I'd never say never. I'm in awe of writers. We're nothing without good writers.
Your dad did amateur dramatics – is that how you got into theatre?
He did pantomime in the village that I grew up in. I was dragged on, but I was a really shy, neurotic little kid. I really vividly remember being dressed up as a robot and not wanting to go onstage. That didn't exactly spark it off…
What's next for you?
It's a really blank slate at the moment and I love it. There would have been a time when it would have scared me but now I feel really free.
Ever thought about Hollywood?
I think it depends on the script. I'm not particularly chasing Hollywood, I don't think Hollywood is a very healthy system and I don't crave it. What I really crave is well written parts for women. That's an area that needs a bit of work. I certainly feel as though Hollywood is uninteresting in terms of roles for women. But maybe that's a reason we should go out there and push for them.
X runs at the Royal Court until 7 May.