From Comic Relief to Critics' Choice – Lenny Henry's rise to award-winning theatre actor
Today, Lenny Henry is a national treasure, up until a few years ago he was widely known for his work with Comic Relief and as the face of Premier Inn.
However, his appearance in Northern Broadsides' 2009 production of Othello started a new chapter in Henry's career, a chapter that was recognised this week at the Critics' Circle Theatre Awards.
We take a look at the extraordinary journey Henry has taken to become one of the country's leading stage actors…
---
Humble beginnings: The son of Jamaican immigrants, Henry was born at Burton Road Hospital, Dudley in 1958.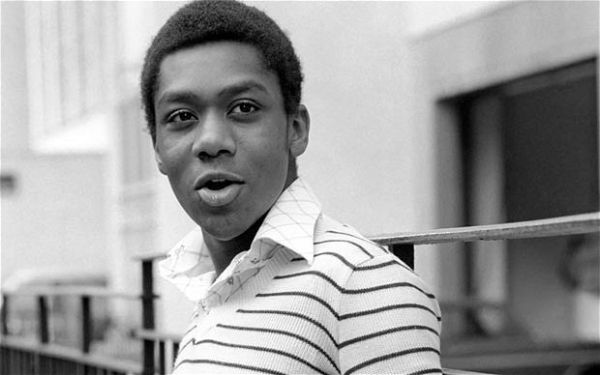 First break: Henry's earliest television appearance was on the New Faces talent show in 1975, which he won with an impersonation of Stevie Wonder.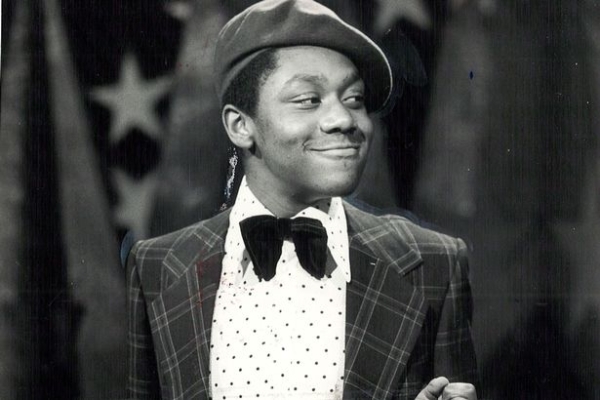 Tiswas: His formative years were spent in working men's clubs, impersonating white characters such as the Some Mothers Do 'Ave 'Em character Frank Spencer. From 1978 to 1981, Henry co-hosted the children's programme Tiswas.
Stand-up: In 1980, he teamed up with The Comic Strip where he met comedienne Dawn French. French encouraged him to move over to the fledgling alternative comedy scene, where he established a career as a stand-up and character comedian.
In 1984 Henry and French were married at St Paul's Church, Covent Garden. In the same year the first series of The Lenny Henry Show appeared on the BBC.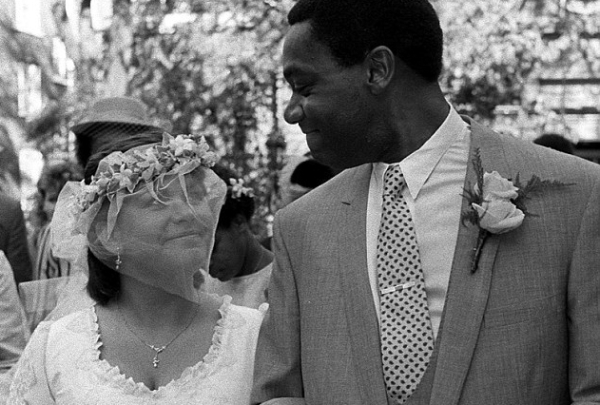 The Lenny Henry Show ran for a further 20 years in various incarnations. He performed impressions such as Tina Turner, Prince, Michael Jackson, Stevie Wonder, Run DMC, among others.
Comic Relief: Henry launched Comic Relief in 1985 with comedy scriptwriter Richard Curtis in response to famine in Ethiopia. Since it's inception, the charity has raised over £750million for different charities.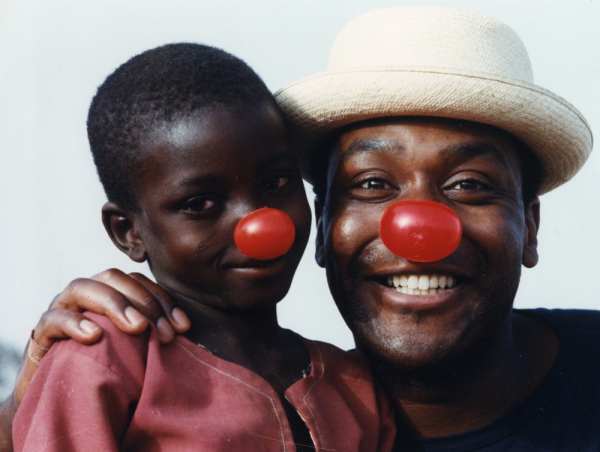 TV acting: In 1987, he appeared in a TV film Coast to Coast, a comedy thriller with John Shea about two DJ's with a shared passion for Motown music being chased across Britain. 1989 saw the release of Henry's own concert film, a rare honour for a British comedian, Lenny Live and Unleashed. In 1991, he starred in a BBC drama alongside Robbie Coltrane called Alive and Kicking, in which he played a heroin addict.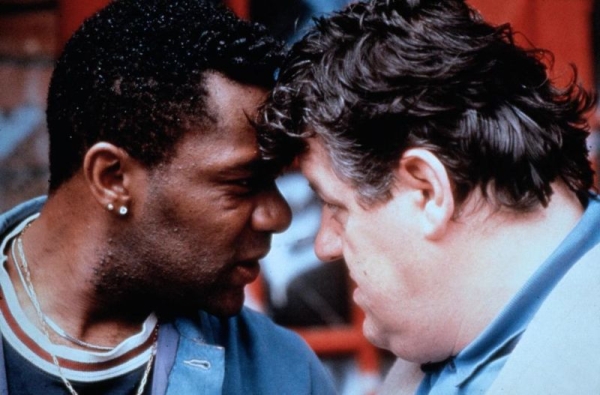 Expanding: One of Henry's most loved characters was the choleric chef Gareth Blackstock in the television comedy series Chef! which ran from 1993 to 1996. He also had a lead role in the BBC drama Hope And Glory in 1999. The 90s were a time for broadening Henry's skillset, he was co-creator and producer of the 1996 BBC drama serial Neverwhere and also tried his hand at soul singing, appearing as a backing singer on Kate Bush's "Why Should I Love You".
Harry Potter and voice work: The 'noughties' saw Lenny continue as one of the country's most loved stand-up comedians, The Observer naming him as one of the 50 funniest acts in British comedy and The Sunday Times listing him as the fifteenth funniest black performer of all time. He also developed his career as a voice actor with roles in children's programs Big & Small, Tinga Tinga Tales and Little Robots, as well as voicing the "shrunken head" on the Knight Bus in the 2004 movie Harry Potter and the Prisoner of Azkaban.
Finding Shakespeare: In 2006 Henry was introduced to Shakespeare when he made the 2006 Radio 4 series Lenny and Will, which saw him going "in search of the magic of Shakespeare in performance."
During production of the series, he met Barrie Rutter, who three years later cast him in the title role in Northern Broadsides' production of Othello in 2009.
Henry received widespread critical acclaim in the role and won the Evening Standard Theatre award for Best Newcomer. The Daily Telegraph said: "This is one of the most astonishing debuts in Shakespeare I have ever seen. It is impossible to praise too highly Henry's courage in taking on so demanding and exposed a role, and then performing it with such authority and feeling."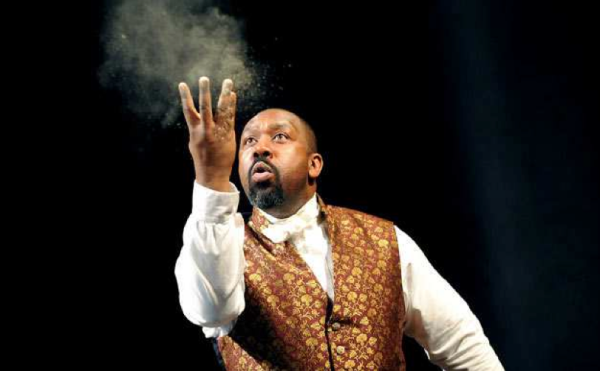 NT debut: Henry made his National Theatre debut in November 2011, appearing as Antipholus of Ephesus in The Comedy of Errors, directed by Dominic Cooke. Paul Taylor in the Independent wrote that "Henry beautifully conveys the tragicomic plight of an innocent abroad."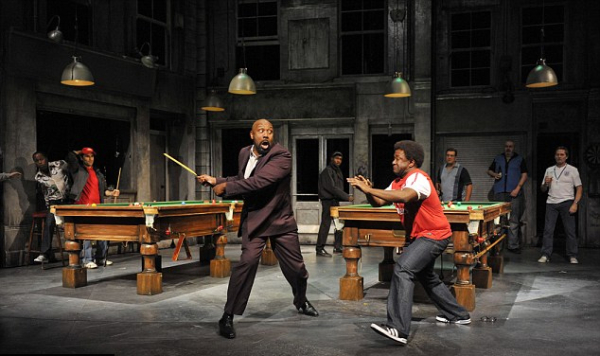 Award-winning performance: In 2013 Henry was cast as Troy Maxson in a revival of August Wilson's play Fences at the Theatre Royal Bath and subsequent West End transfer. His performance received rave reviews, the Guardian saying: "I can only report that Henry confirms he is an actor of massive presence and emotional power."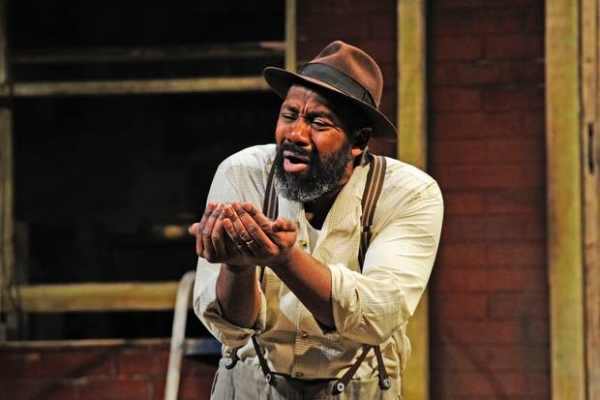 Affirmation: 28 Jan 2014, Lenny Henry is awarded the Critics' Circle Theatre Award for Best Actor.
Before accepting the award, he told WhatsOnStage:
"When you've been in The Black and White Mistrel Show for four years, and you've sat and listened on an intercom and listened to "When I'm Paddlin' Madelin' Home" and you've thought to yourself, how am I ever going to get out of this? You don't think you'll be here in 30 years' time thinking to yourself, the critics have said you are a decent actor.
"When you've sat on the toilet in the stalls and heard them say "What time's the nig-nog on?" When you've been introduced as "That young black lad from New Faces" endlessly, when you've come from a working class environment and played on an estate with your friends, and done impressions for them and made them laugh.
"You never ever think that this is where you are going to be. So to me, this is the graviest of gravies."