Chicago full cast announced joining Cuba Gooding Jr and Ruthie Henshall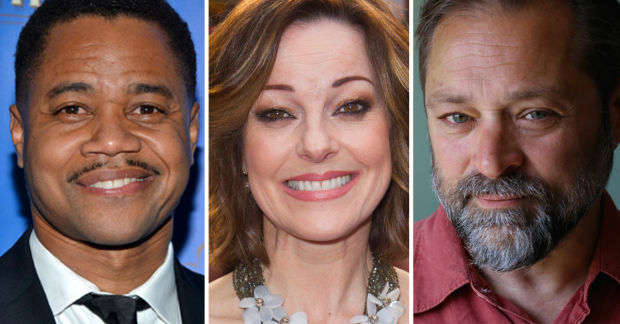 Full casting has been announced for the West End revival of Chicago, which opens at the Phoenix Theatre next month.
Paul Rider (A Woman of No Importance) returns to play Amos Hart after starring in the role at the Adelphi and Cambridge Theatres. He joins the previously announced Cuba Gooding Jr (Billy Flynn), Sarah Soetaert (Roxie), Josefina Gabrielle (Velma) and Ruthie Henshall (Mama Morton).
The cast will also feature Alan Richardson, Michelle Antrobus, Natalie Bennyworth, Nicola Coates, Frances Dee, Zoe Gappy, Emma Harris, Chelsea Labadini, Joanna Rennie, Abramo Ciullo, Francis Foreman, Luke Jarvis, Matt Krzan, Charles Ruhrmund, Todd Talbot, Callum Macdonald, Chris Warner Drake and Matthew Wesley.
Featuring songs including "Razzle Dazzle", "We Both Reached For The Gun" and "Cell Block Tango", the West End run will be based on the UK and internationally touring production.
The show first opened on Broadway in 1975 and has been revived a number of times over the last four decades, including a 15-year Olivier Award-winning revival run from 1997 to 2012. It is based on the play by Maurine Dallas Watkins, has a book by Fred Ebb and Bob Fosse, music by John Kander and lyrics by Fred Ebb.
It tells the story of a young woman, Roxie, who is incarcerated and trialled for murdering a man in her bedroom.
The musical was adapted into a six-time Academy Award-winning film in 2002, starring Renée Zellweger, Richard Gere and Catherine Zeta-Jones. It is also currently running on Broadway, where it recently celebrated its 21st birthday.
Chicago opens at the Phoenix Theatre on 26 March 2018.