Tributes pour in for playwright Barrie Keeffe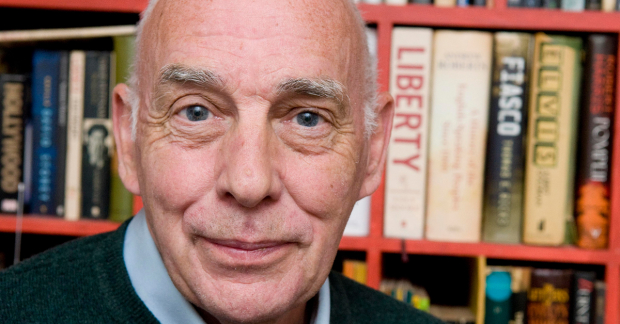 Tributes have been pouring in for playwright Barrie Keeffe, who died earlier this week at the age of 74.
Keeffe was responsible for writing the hit play Sus, as well as the film adaptation that was created in 2010, and the screenplay for The Long Good Friday . His first play for the stage Only a Game was first performed in 1973, and he collaborated with The Kings on hit musical Chorus Girls. His most recent new play was written in 2006 – Still Killing Time at the Soho Theatre.
His play Barbarians was recently revived by Tooting Arts Club, with the show then running at pop-up venue Found111.
Tributes for the playwright have poured in over the last 24 hours:
Sad to hear about the passing of Barrie Keefe, screenwriter of the best British gangster film of all time The Long Good Friday (1980). There are not many characters that leave a bigger impression in a two hour run time than Harold Shand. RIP. pic.twitter.com/RZ8N6Ymy41
— Paul Barrie (@PaulPB84) December 11, 2019
Barrie Keeffe was the first actual playwright whose work I ever connected with. His TV play, Gotcha, was electrifying in its raw working class teen anger. Rest In Power, Barrie. I doubt I'd be working in theatre if not for you https://t.co/9eyEaDxSbl
— Daniel York Loh (@danielfyork) December 10, 2019
I am a writer but I an struggling big time to express how much Barrie Keefe's work meant to me. Maybe tomorrow. In the meantime, rest in peace great man.
— Roy Williams (@royboywilliams) December 10, 2019
— Another Cinna (@AnotherCinna) December 10, 2019
Long Good Friday writer Barrie Keeffe dies aged 74 https://t.co/bmNkdlZmVI
This man wrote the script to one of top ten favourite films, 'The Long Good Friday'.Watch it as soon as you can. You won't be disappointed.R.I.P. Mr Keefe and condolences to your family.
— gaverne bennett (@gaverne) December 10, 2019
With you, Roy. Barbarians, Sus, Bastard Angel and The Long Good Friday are just a few examples of #BarrieKeefe's work that blew me away when I first encountered them. He didn't do fashion, he didn't do modish tokenism and he didn't do compromise. He's a real loss. R.I.P. https://t.co/qzElnQoBz6
— Neil Norman (@NJStreitberger) December 10, 2019
RIP Barrie Keefe – a great writer.

This monologue from The Long Good Friday seems especially relevant/poignant.

"The Mafia? I've shit 'em"#BarrieKeefe
— Jason Watkins (@watkins_jm) December 10, 2019
RIP Barrie Keefe, writer of the greatest British gangster film of them all, The Long Good Friday. Often imitated never bettered: a solid gold classic with the foundation of a flawless masterpiece of screen writing. A real loss to British Film. #BarrieKeefe pic.twitter.com/8ZiJJzX1zI
— JONATHAN SOTHCOTT (@sothcott) December 10, 2019
— Kate Hall (@JumpedUpTheatre) December 10, 2019
So sad #BarrieKeeffe has died. Massive influence on my career. Never met him but did 'Gimme Shelter' 3rd year at @LAMDAdrama Got agent from that & did speech from it to get my card #FirstJobManLibraryTheatre & of course the definitive gangster film #TLGF inspired me to act RIP
— Gary Webster (@RealGaryWebster) December 10, 2019
Erroll: Is something up with him, then?

Harold Shand: Well, let's put it this way. Apart from his arsehole being about fifty yards away from his brains, and the choirboys playing "hunt the thimble" with the rest of him, he ain't too 'appy.#barriekeeffe #thelonggoodfriday
— David Eldridge (@deldridgewriter) December 10, 2019