Our top 5 theatre bars in London
The National Theatre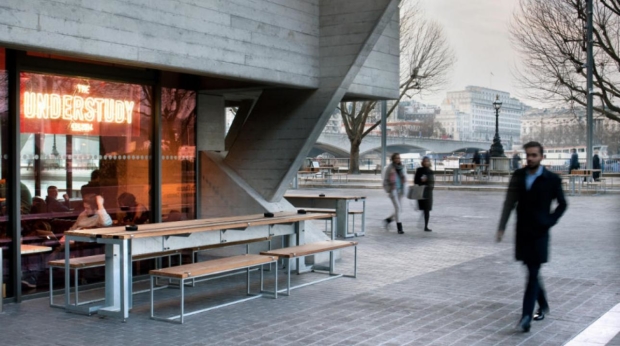 Whether your after a tasty craft beer and a beef brisket bap, or a latte and carrot cake, then the National's new food and drink spaces are the cream of the crop when it comes to pre-theatre sustenance. There's an all-day brasserie restaurant called House, an open-kitchen café and bakery called Kitchen, a pub with riverside seating and live music called The Understudy and an off-site venue called The Green Room. Literally something for everyone.
The Young Vic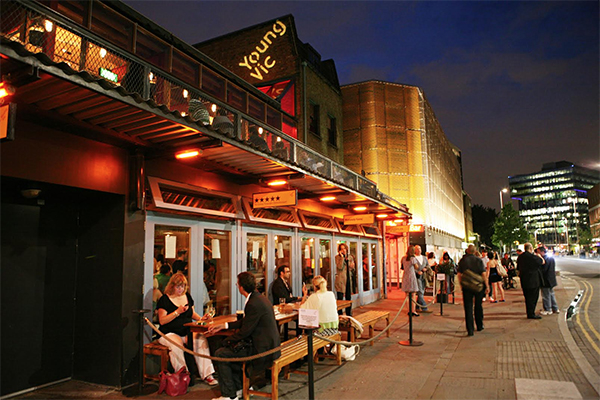 The Cut Bar is one of London's most popular theatre bars and restaurants. Set within the Young Vic over two floors this stylish bar and open-air terrace hosts an eclectic crowd of theatregoers, artists, suits and locals. A mix of classic and original dishes create an exciting menu from fresh, free-range and organic ingredients.
The Other Palace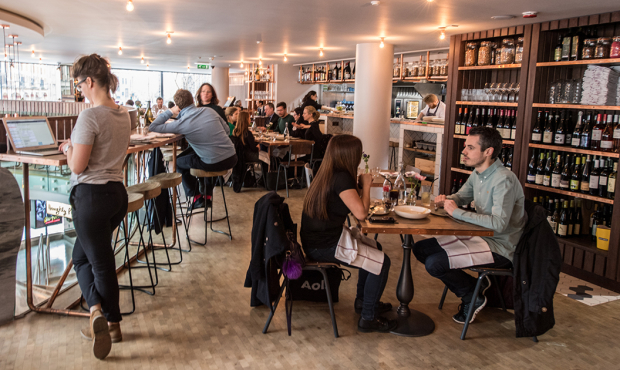 With its first floor restaurant The Other Naughty Piglet ('Lloyd Webber's got taste' – Jay Rayner, Guardian) and its award-winning Gin Palace, there's so much to satisfy the senses here that you need to be careful not to forget the show you came to see. As can be expected for a theatre a stone's throw from her Maj's house, the vibe upstairs is more Nobu than Nandos, perfect for a special night out discovering new musical theatre.
Soho Theatre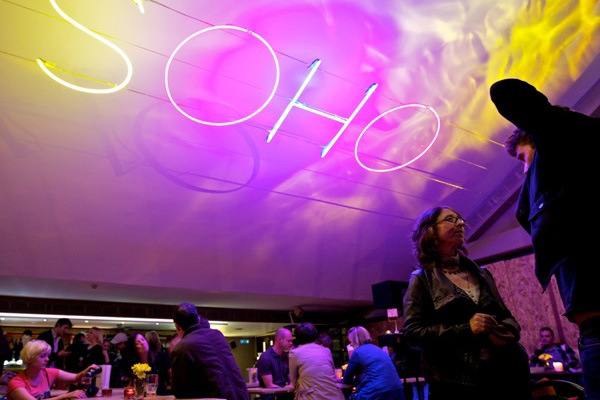 With a great cocktail menu and quick and tasty food including pizzas and wraps, the Soho Theatre bar is a perfect place to visit before a show. And they have a 1am license too!
Park Theatre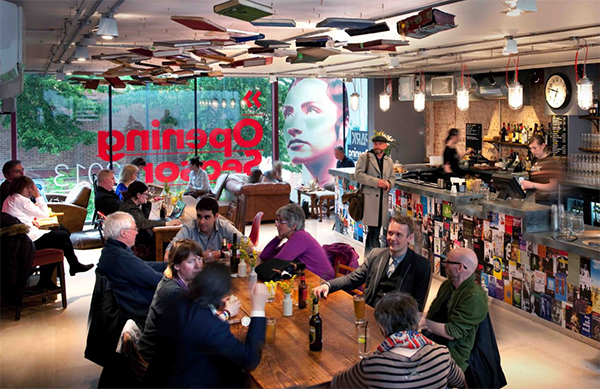 This Finsbury Park venue has craft beers on tap, cocktails on the menu and toasted sandwiches and sharing platters in the kitchen. A perfect spot for some watering and snacking before a show in either Park90 or Park200.
Which theatres do you like to wine and dine in? Let us know on Twitter or Facebook