Monty Python call time with 'last ever' show at O2 Arena on 20 July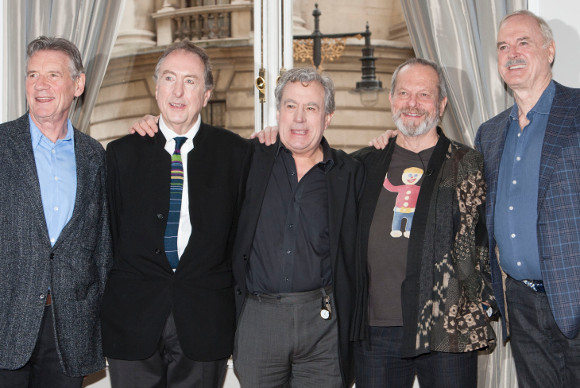 The five surviving members of Monty Python have announced that their final date at the O2 Arena this summer, 20 July 2014, will be their last live performance together.
Tickets for the final show have been held back and will go on sale at 12 noon tomorrow (4 April). Demand is expected to be very high.
According to press material, "The Pythons had hoped to take up some of the many offers to perform at arenas all over the world, but individual commitments to other projects over the next three years has made this impossible.
"The septuagenarian Pythons are well aware of what these shows mean to their fans. They have put together a dazzling spectacle featuring all of the favourite sketches, musicians, dancers, with set and lights by the creative team behind the London Olympic closing ceremony."
The O2 shows, which begin on 1 July, will feature John Cleese, Terry Gilliam, Terry Jones, Eric Idle and Michael Palin, performing together for the first time since their show at the Hollywood Bowl on 15 September 1980.
When the show – titled Monty Python Live (mostly) one down, five to go – was initially announced just one date went on sale. After selling out in under a minute, another four shows were added (to 5 July), and five additional dates have subsequently been added (15-20 July).
After rising to fame through their TV series Monty Python's Flying Circus, the group went on to make the films Monty Python and the Holy Grail (the basis for the musical Spamalot), The Life of Brian and The Meaning of Life.