Cast set for Gus Gowland's "Mayflies" musical at York Theatre Royal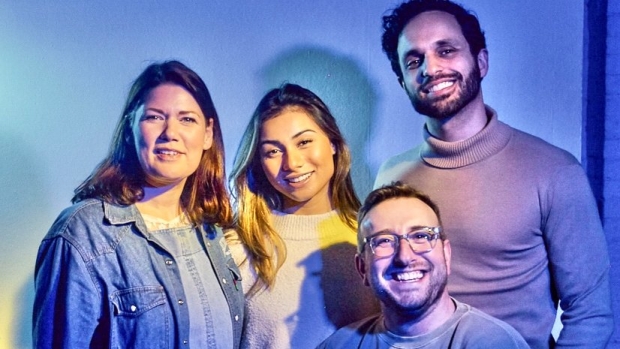 Casting has been revealed for Gus Gowland's (Pieces of String) new musical Mayflies.
The story follows the relationship of May and Fly – from dating app conversations to a final goodbye – and how people change over the course of a romance.
Nuno Queimado will take on the role of Fly, with Emma Thornett playing May and Rumi Sutton alternating the roles of Fly and May.
Gowland has written the piece so that the two characters can be played by anyone regardless of age, race, gender or sexuality, but are, at the same time, musically distinct.
The production will be directed by Tania Azevedo (But I'm A Cheerleader) and designed by Designer TK Hay, with Joseph Church serving as musical director.
Mayflies will run at York Theatre Royal from 28 April to 13 May 2023.