Lindsay Lohan 'late for rehearsal' stories untrue, says Speed-the-Plow representative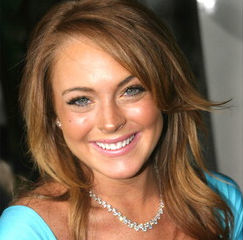 Reports that Lindsay Lohan has been warned about her behaviour during rehearsals for Speed-the-Plow have been dismissed as untrue by a show representative.
Several online outlets have reported that Lohan has been given a "final warning" after turning up late and unprepared to rehearsals.
A source reportedly told Star magazine: "The cast is already really annoyed. The director told her that, basically, it's a one-strike deal; if she misses one more practice or comes in late again, she's done."
But speaking to WhatsOnStage, a spokesperson for the production expressed "bemusement" at the reports, given that "rehearsals are not yet under way and casting still in progress".
Lohan, whose film credits include Freaky Friday and Mean Girls, will mark her West End debut in Speed-the-Plow, opens at the Playhouse Theatre on 2 October 2014 (previews from 24 September).
David Mamet's play focuses on an ambitious Hollywood producer and his decision, brought about by his seduction by a sexy temp (played by Lohan), to film a novel about a nuclear catastrophe and the end of the world rather than the star-laden, sure-fire hit brought to him by his grovelling sidekick.
Further casting for Speed-the-Plow is still to be announced. It's directed by Lindsay Posner and produced by Danny Moar and Simon Friend for Theatre Royal Bath Productions.