RSC to tour three shows in rep to six venues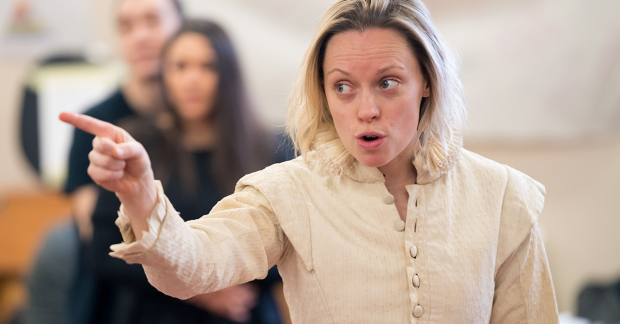 The Royal Shakespeare Company will tour three shows in rep for the first time, it has been announced.
The Taming of the Shrew, As You Like It and Measure for Measure will head out on a UK tour throughout 2019 and 2020. The show will stop at six regional venues, visiting cities including Salford in September 2019, Canterbury, Plymouth, Nottingham, Newcastle upon Tyne and Blackpool in early 2020.
The productions originally open at the Royal Shakespeare Theatre in Stratford-upon-Avon between February and August 2019.
Twenty seven actors will make up the company each of whom will appear in two of the three productions. As You Like It is directed by Kimberley Sykes, The Taming of the Shrew by Justin Audibert, and Measure for Measure by RSC artistic director, Gregory Doran. Set design for all three productions is by Stephen Brimson Lewis.
Doran said: "We have worked hard to assemble a company of actors which reflects the nation in ways it has never done before. Featuring a 50/50 gender balanced ensemble, we have brought together talent from all corners of the United Kingdom, reflecting both the ethnic, geographical and cultural diversity of Britain today and those artists that are underrepresented on our stages.
"We want to create a season of work which places contemporary audiences at its heart, which speaks directly to the present moment."
The full cast for the shows includes David Ajao, Joseph Arkley, Charlotte Arrowsmith, Hannah Azuonye, Patrick Brennan, Graeme Brookes, Melody Brown, Antony Byrne, Richard Clews, James Cooney, Tom Dawze, Amelia Donkor, Laura Elsworthy, Sandy Grierson, Amanda Harris, Emily Johnstone, Alex Jones, Karina Jones, Sophie Khan Levy, Alexander Mushore, Michael Patrick, Lucy Phelps, Claire Price, Sophie Stanton, Aaron Thiara, Amy Trigg and Leo Wan.