RSC announces new shows in summer season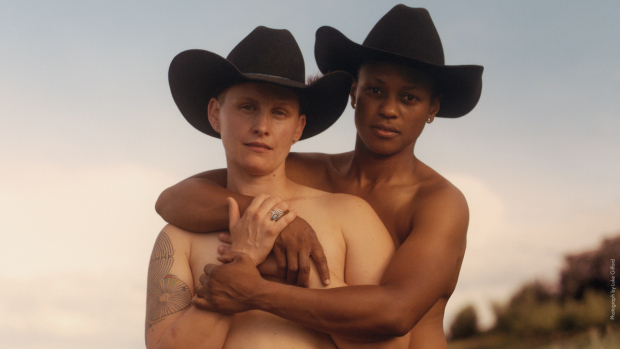 Further shows and plans have been revealed for the RSC's summer season, with four additional productions opening in the Swan Theatre.
Alongside the Lyric Hammersmith Theatre, the venue will stage Tanika Gupta's hit 2013 play The Empress, with the new production directed by Pooja Ghau. Running first in Stratford from 7 July to 15 September and then returning for an additional run in November, the piece is set during the so-called 'Golden Era' of the British empire.
The show features design by Rosa Maggiora, lighting by Matt Haskins, music and sound by Ben and Max Ringham, movement by Wayne Parsons and fights and intimacy direction by Rachel Bown-Williams and Ruth Cooper-Brown.
Brad Birch's new play Falkland Sound, about a rural community whose existence is disrupted by an international crisis, will run from 5 August to 16 September. It is directed by Aaron Parsons with design by Aldo Vázquez.
Following this will be a run of The Merchant of Venice 1936, which is directed by Brigid Larmour and features Tracy-Ann Oberman as Shylock. It runs from 21 September to 7 October. Larmour's production has costume and set design by Liz Cooke, lighting design by Rory Beaton and sound design by Sarah Weltman. The composer is Erran Baron Cohen, while movement direction is by Richard Katz and video design is by Greta Zabulyte.
Wrapping up the season will be new "queer coyboy show" Cowbois, written by I, Joan's Charlie Josephine and co-directed by Josephine and Sean Holmes. Running from 14 October to 18 November, the piece is billed as "Part gun-slinging Western, part love-story".
Alongside Underbelly and Orchestra of the Swan, comedy, music and chat will come to the RSC, with guests set to include Rory Bremner, Fern Brady, Nina Conti, Ivo Graham, Jessica Fostekew, Sarah Keyworth and improv comedy troupe; Austentatious.
Before that, the venue will open on 1 April with the stage version of Maggie O'Farrell"'s Hamnet, which now has limited availability for its entire run following an impressive volume of sales.
Erica Whyman, acting artistic director of the RSC said: "This season is a celebration of the power of theatre and of stories we should have heard or should have listened to, but we haven't dared.
"We live in a volatile, fractious world. Shakespeare would have recognised its energy; he too knew a world of accelerating change, inventive and exhilarating, but also furious, divisive, unequal, uneasy. The RSC has always believed it essential to support and celebrate the living writers that have their fingers on this unease, who can expose new ways of seeing our history and conjure a brave new world that we don't yet understand. Now more than ever it takes courage to speak these truths, as new cultural wars roar and mutter.
"All four Swan productions are surprising, illuminating, strong of mind and big of heart. Falkland Sound by Brad Birch explores with compassion the human experience of the Islanders during the conflict, and the ferocious politics which informed the British response.
"The Empress by Tanika Gupta – now on the GCSE syllabus – presents an extraordinary friendship and a beautiful love story, whilst forensically exposing the blithe injustice of Empire. Tracy-Ann Oberman's Shylock in The Merchant of Venice 1936 is breathtakingly honest about the antisemitism described in the play and its new setting in 1930s Cable Street reveals a shameful slice of our history. And Cowbois by Charlie Josephine is a glorious unfolding of desire and hope – a Western like you've never seen it before – and an ingenious metaphor for the flowering of human potential that is possible when we can truly be ourselves.
"The Swan has a long and distinguished history of staging expansive, thoughtful new plays alongside plays by Shakespeare and his contemporaries. It is an epic theatre in which you can create electric intimacy and a space in which to tell stories which really matter."