Sheffield Crucible to stage new production of White Christmas and extends Miss Saigon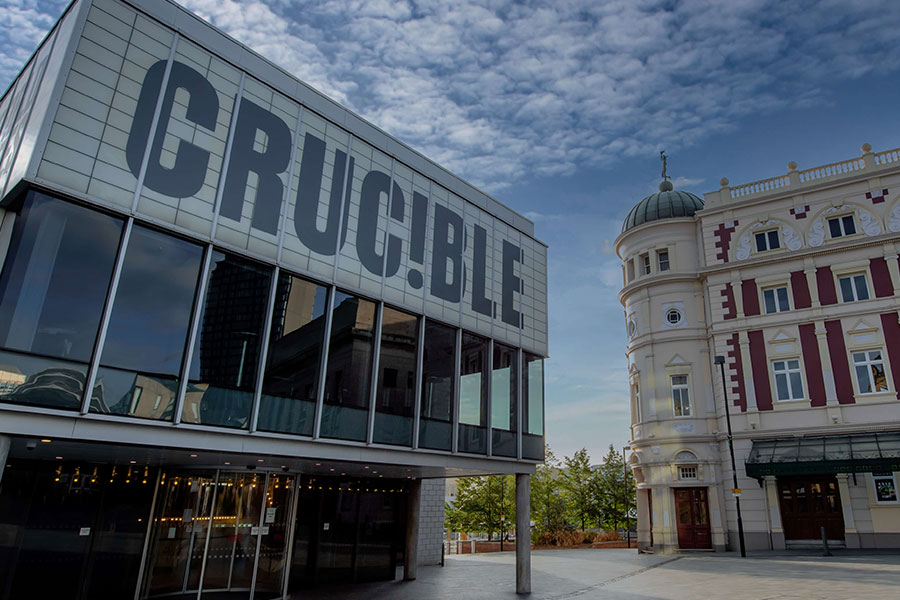 Sheffield Theatres have unveiled a series of new shows opening later this year.
In the Tanya Moiseiwitsch Playhouse, Utopia Theatre and Sheffield Theatres will come together to produce Anna Hibiscus' Song.
Adapted from the book by Atinuke, the play is directed and adapted by Mojisola Kareem-Elufowoju, founder, CEO, and artistic director of Utopia Theatre. Suitable for children aged 3 plus and their families, the play tells the story through music, dance, puppetry, and traditional African storytelling. Anna Hibiscus' Song will run from Friday 7 to Saturday 15 July 2023.
Also at the Tanya Moiseiwitsch Playhouse, We Could All Be Perfect, a debut play by Doncaster writer Hannah Morley, explores the idea of whether teenage girls will save the world and asks if they should have to. Commissioned, developed and produced by Sheffield Theatres, the play is directed by Ruby Clarke.
We Could All Be Perfect will run from Saturday 23 September to Saturday 14 October 2023, with the press performance on Wednesday 27 September.
At the Crucible Theatre, The Hypochondriac, produced by Sheffield Theatres and directed by Sarah Tipple, will run from Saturday 30 September to Saturday 21 October 2023. Roger McGough's adaptation of Molière's witty satire explores the concept that laughter really is the best form of medicine.
Finally, Irving Berlin's White Christmas, a new production by Sheffield Theatres and directed by Paul Foster, will be staged at the iconic Crucible Theatre stage.
The classic feel-good musical features the songs "Blue Skies", "Sisters" and the festive favourite "White Christmas". It will run from Saturday 9 December 2023 to Saturday 13 January 2024, with the press performance on Thursday 14 December 2023 at 7pm.
The venue has also extended its summer production of Miss Saigon, directed by Anthony Lau and Robert Hastie, by a week.
Sheffield Theatres issued a series of statements last year over their decision to stage the production, following a decision by New Earth Theatre to pull their show from the venue's 2023 programming in light of the revival.
Tom Bird, chief executive of Sheffield Theatres, said: "It is an exciting time at Sheffield Theatres, having just transferred Standing at the Sky's Edge to the National Theatre in London to great acclaim (including a phenomenal eight Olivier Award nominations), and we look forward to the opening of our production of Accidental Death of an Anarchist, which started life in our intimate Tanya Moiseiwitsch Playhouse, at the Lyric Hammersmith later this month. Here in Sheffield, we are producing hot new writing with Wildfire Road running now in the Playhouse, before the new season in the Crucible begins with The Good Person of Szechwan: our co-production with ETT and the Lyric Hammersmith. We also welcome an old friend back to the city with Life of Pi opening its UK and Ireland tour at the Lyceum Theatre this August, following its Broadway debut this spring.
"All this, plus an exciting summer ahead with our newly reimagined production of Miss Saigon, which we are delighted to be extending by a week due to extraordinary demand, followed by the autumn and winter season of brand-new shows announced today. I'm thrilled to join these daring and beautiful theatres as we look ahead to an exceptional year!"