Sweet Charity cast announced plus first listen to Rebecca Trehearn singing "If My Friends Could See Me Now"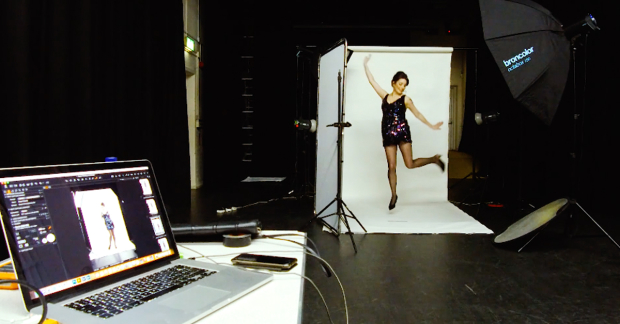 Footage has been released offering a first look at Rebecca Trehearn singing "If My Friends Could See Me Now" as she prepares to open in Sweet Charity at Nottingham Playhouse in August.
Directed by Bill Buckhurst, Trehearn will star in the title role, alongside the previously announced Marc Elliot who will play Oscar.
Further casting has also been announced today including Amy Ellen Richardson as Nickie and Carly Mercedes Dyer as Helene, Danny Collins as Charlie and Carl Sanderson as Herman.
Carmen, Frenchy, Rosie, Elaine and Suzanne will be played by Cindy Belliot, Emmanuelle N'zuzi, Sinead Long, Jessica Buckby, and Emily Goodenough, respectively. They will be joined on stage by Shaq Taylor as Daddy, Louis Gaunt as Manfred and Leah West as Ursula.
With choreography by Alistair David, Cy Coleman's musical is based on Federico Fellini's screenplay for Nights of Cabiria and tells of Charity Hope Valentine, a dance partner-for-hire at a seedy dance hall in New York City.
The production is part of Adam Penford's first season as artistic director of Nottingham Playhouse, other highlights include Mark Gatiss in a new revival of Alan Bennett's The Madness of George III.