Mark Gatiss and Sweet Charity in Adam Penford's first season at Nottingham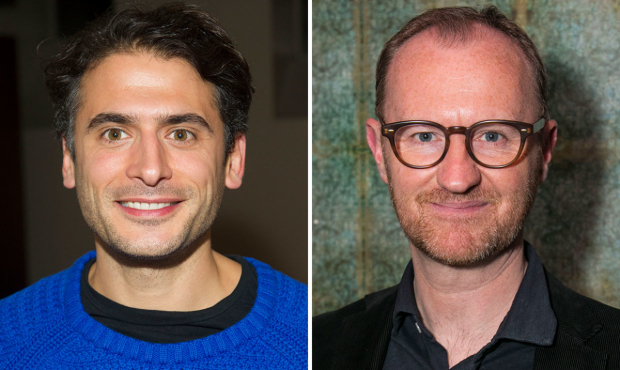 Mark Gatiss will star in a new revival of Alan Bennett's The Madness of George III at the Nottingham Playhouse, as part of Adam Penford's first season as artistic director.
The Madness of George III will run from 2 November 2018, directed by Penford and starring Sherlock and Doctor Who star Mark Gatiss in the lead role. The play won a string of awards when it first debuted in 1991, as did the 1994 film adaptation, both starring Nigel Hawthorne.
Mark Gatiss said: "It's a wonderful play with an epic feel and yet Alan Bennett makes it into a rather touching domestic drama too. For me, working with Adam was a major part of why I was attracted to the production."
The autumn season will also see a new production of hit Broadway musical Sweet Charity, directed by Bill Buckhurst and featuring choreography from Alistair David. The show will star Marc Elliott, and run from 31 August to 22 September 2018.
Penford's season will begin in February with a production of Wonderland by Beth Steel, based on the events of the 1984-85 miners' strike. Directed by Penford himself, the show delves into the lives of those affected by pit closures and foreign intervention. The show runs from 9 to 24 February 2018.
In March the season continues with an audio described, captioned and BSL-interpreted performance of Timberlake Wertenbaker's Our Country's Good, as a co-production with Ramps on the Moon. The show, directed by Fiona Buffini, runs from 9 to 24 March.
Penford will then direct Louis Sachar's Holes, based on the classic family novel over the Easter period. This will be followed by Shebeen, a new play from Nottingham writer Mufaro Makubika and directed by Matthew Xia, that sees a forbidden party in 1958 St. Ann's, Nottingham under threat from the police. Holes runs from 31 March to 22 April, while Shebeen runs from 1 to 16 June.
Fiona Buffini will return to the Playhouse to direct Kindertransport from 5 to 20 October, based on the lives of young children displaced by the WWII.
2018 will be rounded off with a panto, Kenneth Alan Taylor's Robin Hood and the Babes in the Wood from 30 November to 14 January 2019.