Tom Scutt appointed associate artist at Donmar Warehouse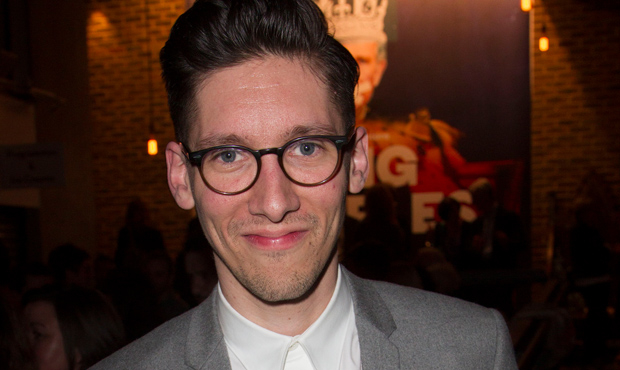 Donmar Warehouse have announced designer Tom Scutt as their new associate artist.
The appointment of Scutt, whose recent designs include Les Liaisons Dangereuses and Nick Payne's upcoming play Elegy, marks the theatre's commitment to making the role of the designer more visible.
Explaining why the role of the designer is important, Scutt said: "It's important to me that we create as many avenues as possible to air the opinions of a community of young designers and to aid their professional progression in order to keep our creative landscape varied and healthy.
"I'm encouraged that Josie and the Donmar share my belief and I'm honoured to be joining their team."
Over the next twelve months, Scutt will develop work for the Donmar's stage as well as curating a programme of talks and workshops for designers, with the aim of supporting and opening up opportunities within the industry.
He will also support the Donmar's resident design assistant Rosie Elnile, a recent graduate and recipient of the Weston Jerwood Creative Bursaries Programme which provides work and training opportunities in the arts.
Artistic director Josie Rourke said: "Tom is one of the most talented and innovative artists working in British theatre. I'm delighted that he's agreed to join the Donmar's team of associates and that he is going to be using the theatre's platform to share his experience and help bring on the next generation of theatre designers."
Scutt joins a team of associates including writer in residence Nick Payne, composer in residence Michael Bruce, James Graham, Robert Hastie and Phyllida Lloyd.