Best Original Cast Recording and Show Poster added as categories in 18th Annual WhatsOnStage Awards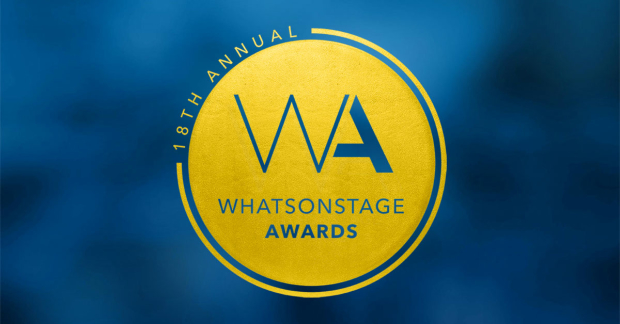 Two new categories have been added to the 18th Annual WhatsOnStage Awards this year.
In this year's awards the public will be able to vote for Best Original Cast Recording and Best Show Poster.
Best Show Poster applies to any professional production that began in the UK at any time before November 2017 and the award will recognise the show's artwork. Any professional production, worldwide, which released an original cast recording before November 2017 is eligible for Best Original Cast Recording.
Sita McIntosh, WhatsOnStage's Chief Operating Officer said today: "We are delighted to launch this year's WhatsOnStage Awards which sees us return to the Prince of Wales Theatre in February 2018.
"Now in their 18th year, the awards continue to grow in stature attracting the biggest names in UK theatre. Following feedback from our online readers, this year we are thrilled to add two new awards to the line-up.
"Best Show Poster reflects the often unsung work that goes on behind the scenes to create a successful, and in many cases iconic brand for a production, some of which are as instantly recognisable as many global consumer brands today.
"Best Original Cast Recording has been introduced to reflect the fact that the experience of live theatre can continue, even after you've left the auditorium. A memorable production can be re-lived over and over again."
The 18th Annual WhatsOnStage Awards take place on the 18th February at the Prince of Wales Theatre.
The WhatsOnStage Awards are the only awards in which the public vote for the winners. Nominations open today, and people are able to vote for their favourite shows, creatives and actors from the last year. The shortlist of nominees will be announced on Friday 1 December 2017, after which you will be able to vote for your favourites to win. Winners will be announced at the ceremony on 18 February 2018.
All professional productions that began between December 2016 and November 2017 are eligible in 18 of the 24 categories. Best West End Show applies to longer-running London productions and while non-West End and regional productions are eligible for nomination across all fields, there are also two categories specifically for Best Off-West End Production and Best Regional Production.
Previous WhatsOnStage Awards winners include Tom Hiddleston, Benedict Cumberbatch, Mark Gatiss, Judi Dench, Billie Piper and Daniel Radcliffe.
The full categories in the awards are:
Best Actor in a Play sponsored by Radisson Blu Edwardian
Best Actress in a Play
Best Actor in a Musical sponsored by The Umbrella Rooms
Best Actress in a Musical
Best Supporting Actor in a Play
Best Supporting Actress in a Play sponsored by Tonic Theatre
Best Supporting Actor in a Musical
Best Supporting Actress in a Musical sponsored by Newman Displays
Best New Play
Best New Musical
Best Play Revival
Best Musical Revival
Best Direction
Best Choreography
Best Set Design
Best Lighting Design sponsored by White Light
Best Off-West End Production
Best Regional Production sponsored by MTI (Europe)
Best Original Cast Recording
Best Show Poster
Best West End Show
Equity Award for Services to Theatre