My Top 5 Showtunes: Richard Fleeshman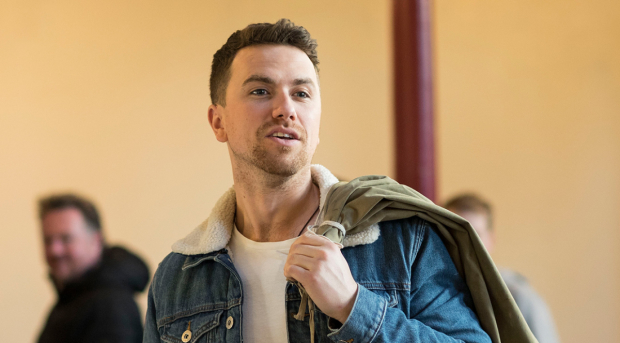 Richard Fleeshman's musical theatre credits are extensive, with roles in Ghost the Musical, A Damsel in Distress and Urinetown. On the small screen he is also perhaps best known for his four-year spell in Coronation Street as Craig Harris.
He turns now to play the sailor Gideon Harris in the new UK tour of Sting's musical The Last Ship, which embarks on a UK tour this month. The show opens at Northern Stage in Newcastle before sailing across the country until July.
We caught up with Richard and asked him: "If you were stranded on a desert island which five showtunes could you not live without?"
---
1. "When I Grow Up" – Matilda
I'm a huge Tim Minchin fan and I remember seeing Matilda for the first time and thinking how this song encapsulates everything it is to be a child. That wide-eyed innocence he captures so beautifully.
2. "Son of Man" from Tarzan
Tarzan, composed by Phil Collins, is one of my favourite Disney soundtracks and I could have put a few others from the score on. But I've always loved this song in particular and it came on my iPhone while I was running thinking about what tracks to select, so here it is…
3. "Maybe" from Annie
I love the melody line and the lyrics are so heartbreaking. I've seen this covered by lots of singers over the years and it works great as a standalone song.
4. "The Last Ship" from The Last Ship
It's the title song of the incredible score of our new show. The music in this show is extraordinary but this song bookends the acts and is quite something to witness. I love performing it with the cast but here is the composer, the amazing Sting, singing it.
5. "She Used to be Mine" from Waitress
I haven't seen the show yet but when I heard this song I was sold and thought "I'll have to see it". Sara Bareilles is such an interesting writer.