A week in the life of Jerusalem's Nenda Neurer at the Watermill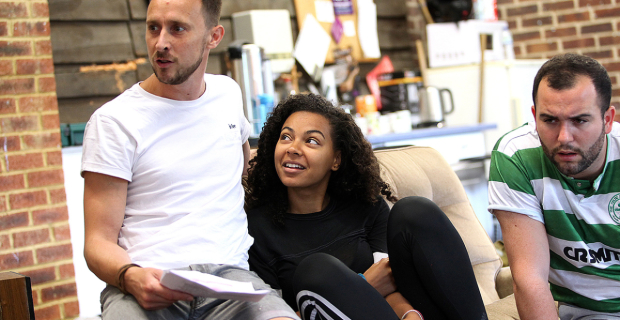 Jez Butterworth's classic play Jerusalem comes to life this month over at the Watermill in Newbury. Directed by Lisa Blair and starring Jasper Britton as the eccentric Johnny "Rooster" Byron. Nenda Neurer stars as Pea/Phaedra and below she gives us a glimpse behind the scenes on the production, running from 21 June to 21 July.
---
Strike a pose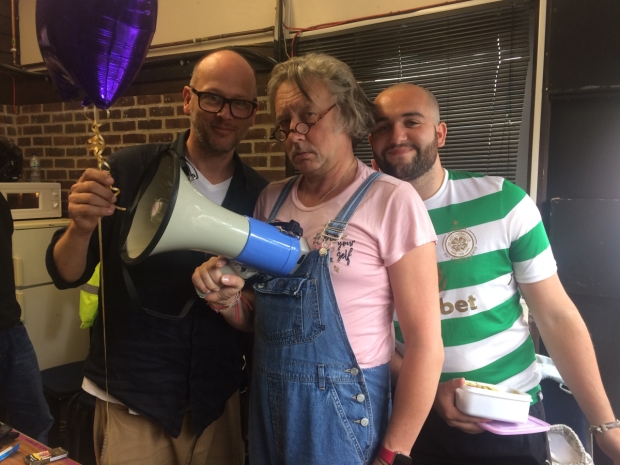 NN: "The Flintock Men"
Fun times at the fair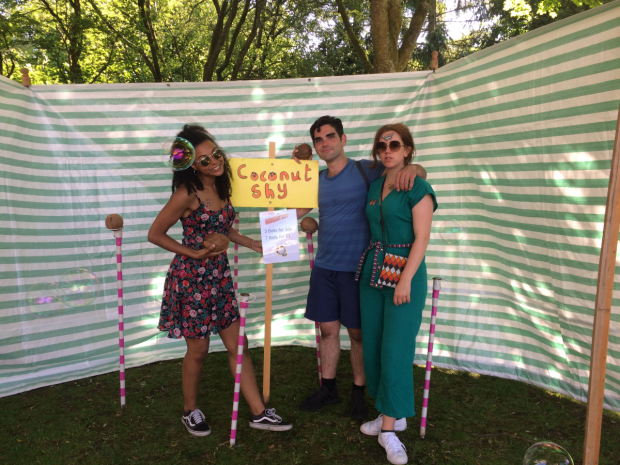 NN: "Pea, Lee and Tanya pretending they've won coconuts at the Flintock fair"
Gn-owing me, knowing you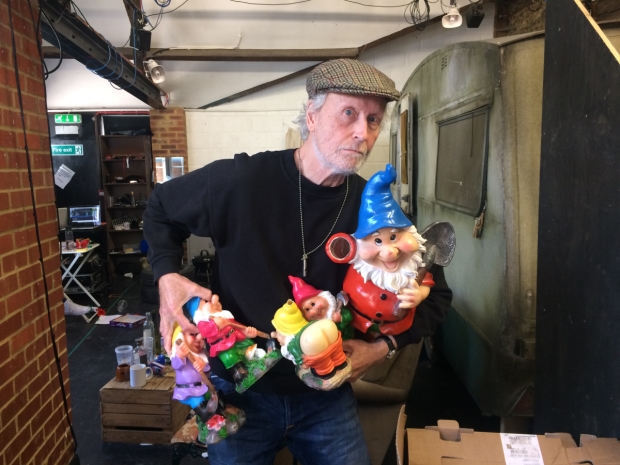 NN: "The Professor and his very special friends."
Creasing with the cast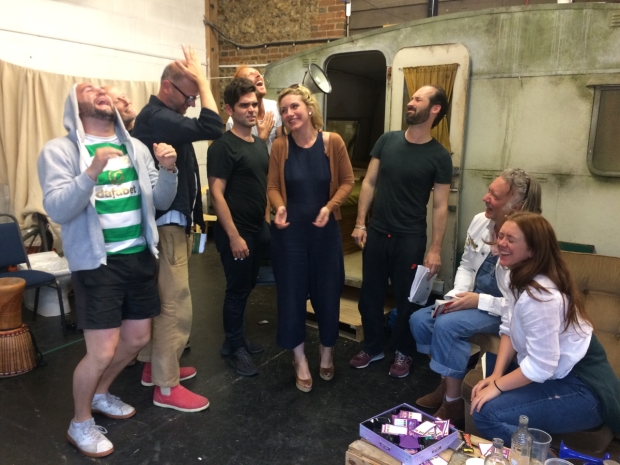 NN: "Natalie cracking some jokes that Sam and Adam are struggling to follow."
Fishy thesps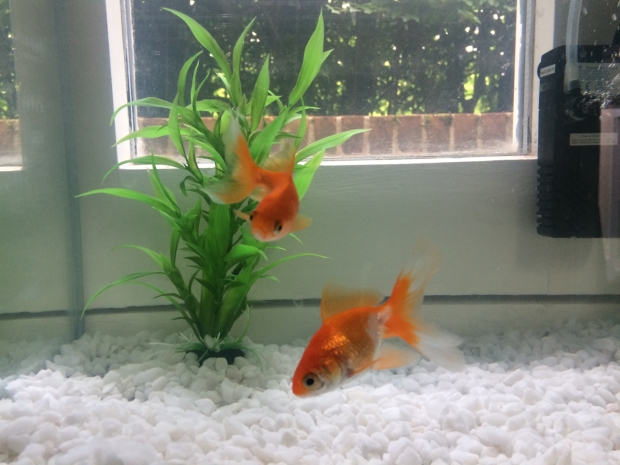 NN: "The two strongest performers in the play: Ernie and Bert."
Byron on a break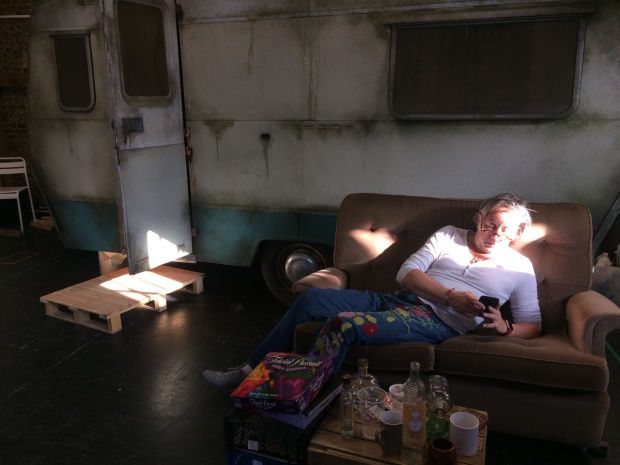 NN: "Jasper enjoying his only moment of silence before we bring the RUCKUS."
Sunshine and smiles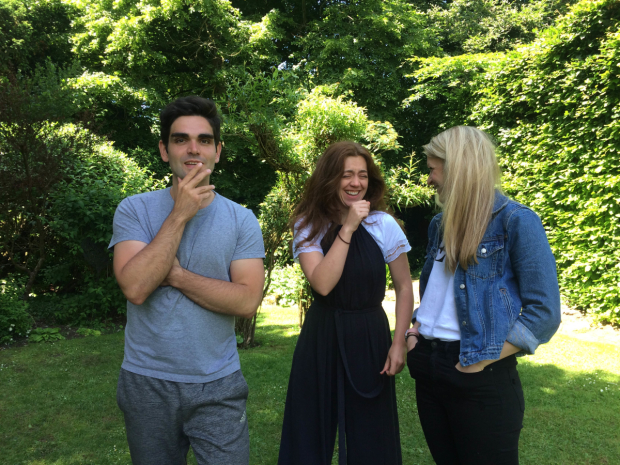 NN: "Let's just say they're laughing with him…"
Lending a hand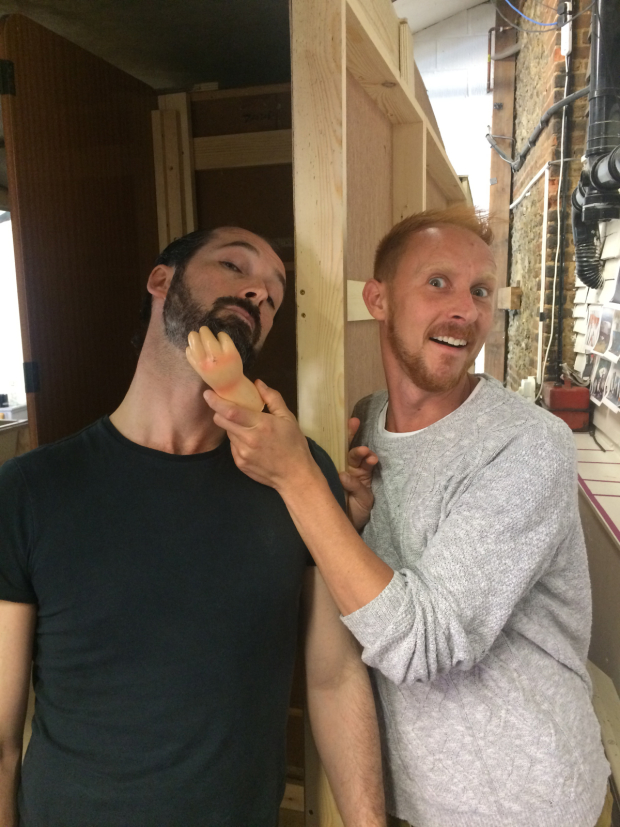 NN: "Ginger trying to steal some colour back for his own beard."
Birthdays at the Watermill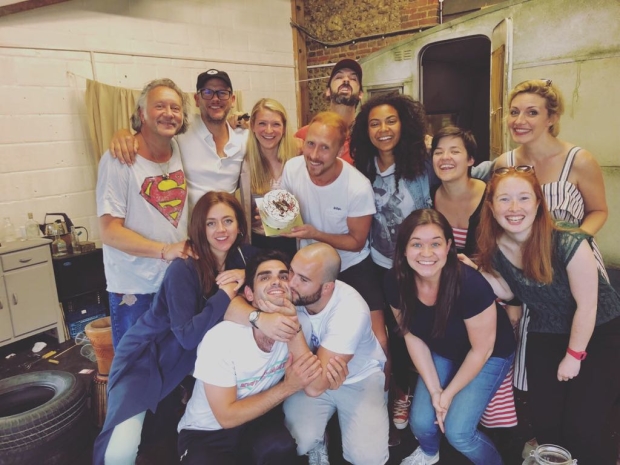 NN: "HAPPY BIRTHDAY GINGER!!"