The Producers at the Royal Exchange: first listen to Emily-Mae perform 'When You Got It, Flaunt It'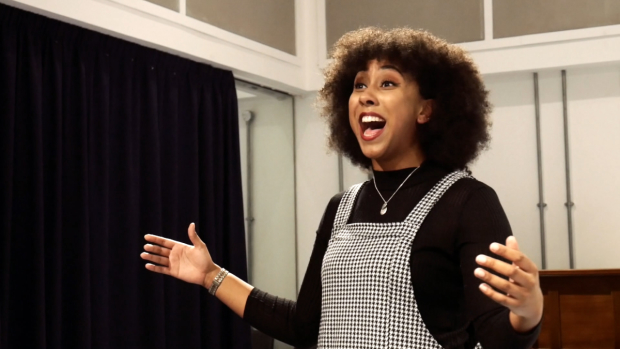 The Producers is getting a brand new staging at the Royal Exchange later this year, directed by Raz Shaw.
Julius D'Silva (The Cherry Orchard, Strictly Ballroom) will take on the role of Max Bialystock, while Stuart Neal (42nd Street) plays Leo Bloom. Joining them are Charles Brunton (Matilda) as Roger De Bris, Hammed Animashaun (Barber Shop Chronicles) as Carmen Ghia, Dale Meeks (Emmerdale) as Franz Liebkind and Emily-Mae (Hairspray) as Ulla.
Here WhatsOnStage has an exclusive listen to Emily-Mae perform one of the numbers, "When You Got It, Flaunt It", from the show in rehearsals.
The cast is completed by Joelle Dyson, Ian Gareth-Jones, Kristian Jacobs, Charlie Johnson, Jessica Keable, Adam Lake, Louis Mackrodt, Benjamin Mundy, Gleanne Purcell-Brown, Emma Thornett and Lily Wang.
The piece has musical supervision by Caroline Humphris, with design by Ben Stones, sound by Carolyn Downing, lighting by Jack Knowles, choreography by Alistair David and musical direction by Jo Cichonska.
Mel Brooks' hit musical was first produced on stage in 2001, and is based on the hit 1967 film of the same name. The original show starred Matthew Broderick and Nathan Lane, and won a record-breaking 12 Tony Awards.