First season announced at Manchester's HOME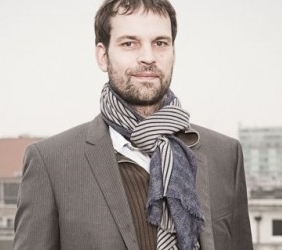 The inaugural season has been announced at HOME, a new multi-arts venue in Manchester formed by the merger of the Library Theatre Company and Cornerhouse.
The programme includes the world premiere of The Funfair (14 May-13 June), Simon Stephens' new adaptation of Ödön von Horváth's modern European classic Kasimir and Karoline.
Directed by HOME's director of theatre Walter Meierjohann, the play "sets the break up of a youthful romance against the dizzying backdrop of a funfair".
Other highlights include a "radical" new version of The Oresteia trilogy directed by Blanche McIntyre (23 October 2015 – 14 November 2015), and the UK premiere of Inkheart (4 December 2015 – 16 January 2016), adapted from the bestselling novel by Cornelia Funke and also directed by Meierjohann.
Leading choreographer Hofesh Shechter will present a series of works from 30 April to 2 May, and there will also be visiting productions from companies including the Young Vic, Kneehigh and 1927.
Meierjohann's acclaimed production of Kafka's Monkey, starring Kathryn Hunter, will run from 17 to 27 June.
The venue is currently hosting the Re:play festival, which features revivals of talked-about productions from the last 12 months on the Manchester fringe. Details of an "exciting new co-commission" with Manchester International Festival, which runs from 2 to 19 July 2015, will be announced in due course.
HOME chief executive Dave Moutrey said: "Our opening will introduce audiences to new and extraordinary experiences of outstanding art and show off to the world just what is possible in our beautiful new building."
.