Monty Python's Spamalot embarks on new UK tour in 2015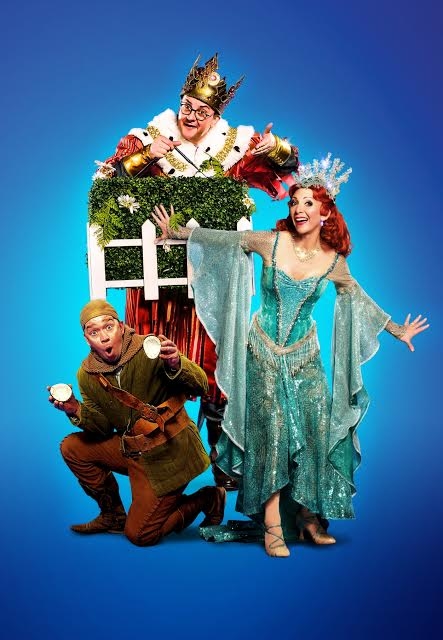 Following last night's conclusion of Monty Python's ten-night farewell show at the O2 Arena, it's been announced that Python musical Spamalot will embark on a new UK tour next year.
The tour will see Joe Pasquale reprise his role as King Arthur alongside Bonnie Langford as The Lady of The Lake and Todd Carty as Patsy (all pictured).
It opens at Manchester Opera House from 15-24 January 2015, before visiting venues including Birmingham, Edinburgh, Glasgow and Liverpool (full dates below).
The show's creator Eric Idle said: "The new production is funnier, it's more like a Python show. There are new costumes and new sets and a new director (Christopher Luscombe), so it's just got a whole different spirit to it."
The tour will visit:
15 – 24 January 2015 – Manchester Opera House
26 – 31 January – Richmond Theatre
02 – 07 February – Birmingham New Alexandra
09 – 14 February – Oxford New Theatre
16 – 21 February – York Grand Opera House
09 – 14 March – Woking New Victoria
16 – 21 March – Edinburgh Playhouse
23 – 28 March – Stoke Regent
30 March – 04 April – Brighton Theatre Royal
13 – 18 April – Aylesbury Waterside
20 – 25 April – Bromley Churchill
11 – 16 May – Liverpool Empire
18 – 23 May – Sunderland Empire
01 – 06 June – Glasgow King's Theatre
08 – 13 June – Wimbledon Theatre
15 – 20 June – Milton Keynes Theatre
22 – 27 June – Bradford Alhambra
06 – 11 July – Torquay Princess