First look at Vanessa Kirby and the cast of Julie at the National Theatre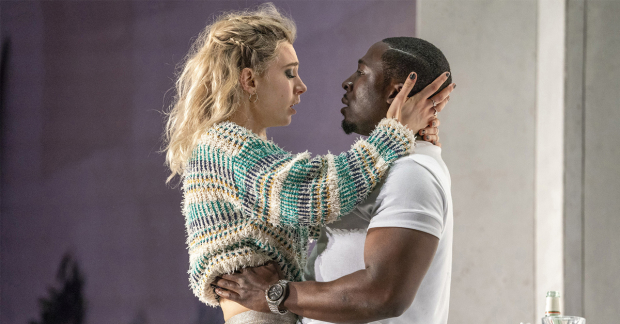 Images have been released offering a first look at Vanessa Kirby (The Crown) and the cast of Polly Stenham's adaptation of Strindberg's Miss Julie.
Directed by Carrie Cracknell, the cast also features Eric Kofi Abrefa, Thalissa Teixeira, Thomasin Gulgec, Dak Mashava, Beatriz Meireles, Michela Meazza, Ashley Morgan-Davies, Yuyu Rau and Petra Söör.
The classic play, set during a late night party, is reimagined and set in contemporary London.