Tara Theatre announces winter season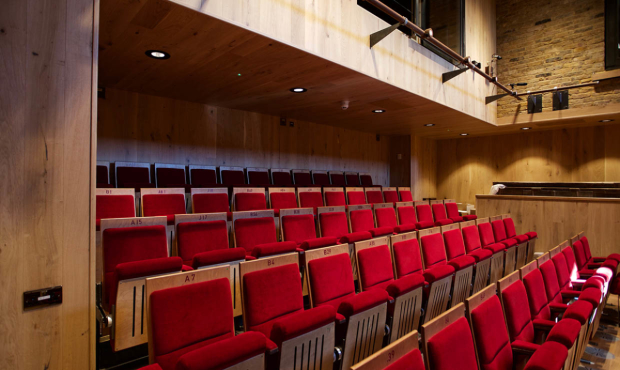 Tara Theatre has announced its autumn season, with a variety of touring and original productions coming to the south London venue.
From 5 to 6 October, Zimbabwe-born Scott Sparrow will perform his one man physical comedy Ivan, about the life of failed dancer Ivan Popczieski, followed by a one-off performance on 18 October by John Agard of his newest show Roll Over Atlantic, satirically retelling Christopher Columbus' discoveries.
In November, Joseph Barnes-Phillips' semi-autobiographical show Big Foot comes to the venue from 1 to 4 November, exploring the pressures of life in South London. Bhuchar Boulevard's new family-friendly production of Child of the Divide, which premiered at the Polka Theatre in 2006, will run from 7 to 11 November.
Following this, Louise Townsend will direct Neil Gore's We Are The Lions, Mr Manager! from 21 to 24 November, which examines reductive gender stereotypes against the backdrop of the Grunwick film factory strikes between 1976 and 1978.
Re-opened by Sadiq Khan last year, the venue was nominated for the Peter Brook Empty Space Award this week.