Stephen Gould, Covent Garden's Tristan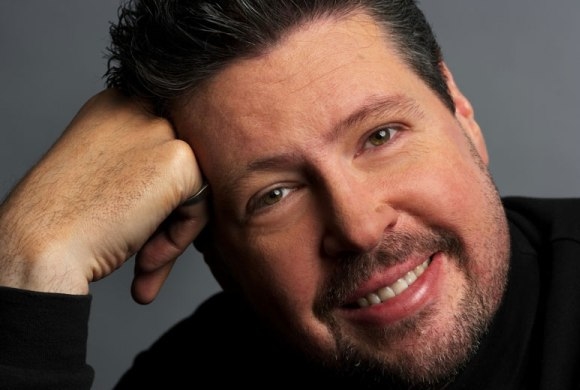 Looking fit as a flea after a taxing rehearsal, the American Heldentenor Stephen Gould couldn't be more enthusiastic about singing Tristan in the Royal Opera's first revival of Christof Loy's controversial, stripped-back production of Wagner's
Tristan und Isolde
.
"I've sung with Christof before so I know how he works. We're trying to make it an abstract of what's happening in the characters' minds, and it's really quite strong. It's very difficult with Tristan und Isolde anyway because although the piece isn't static everything happens internally. The second act is so esoteric that any time you try to do it as a narrative rather than a spiritual and philosophical development it's going to fail.
"It plays into the argument about elitism. It's popular for companies now to say 'No no, opera is not elitist', but it depends on your definition. If it's elitist because it's only for rich people, then OK – no. But it is elitist in the sense that the audience needs to bring something to the opera house. When you approach a piece such as Tristan you have to know a little bit about it already – know what you're trying to listen to. The production crystallises the action to its bare minimum and focuses us on what they are really saying to each other, so the more you put in, the more you get out of it.
"This kind of music theatre requires you to develop emotionally as an artist, as well as vocally, for a long period of time. You'll never see a 25-year-old Siegfried on stage because the vocal and intellectual maturity that's required only comes with age, experience, trial and error – and work.
"I started as a baritone and tried to become a tenor, but my lack of technique got me in a bad place and I kind of fell into musical theatre just to pay the bills. Fortunately at that time they were using legitimately trained voices for Phantom and Les Misérables. Those days are going now, but then I sang mostly as the Phantom and as Javert in Les Mis.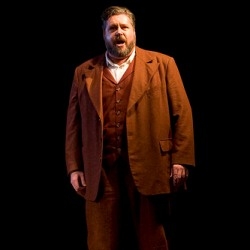 "I thought of giving up singing altogether in my early thirties, but then I met a voice teacher, John Fiorito, who understood me. John made me stop singing – 'or whatever you call that sound you make' – for three years. 'You're a big man with a big deep voice but when you sing it's like Kermit the Frog'.
"After a year and a half he started pulling out repertoire and tried me on an aria from Lohengrin and a couple of things from Parsifal. And after a couple of months of that he said 'your voice wants to go into the Wagner-Strauss Fach'.
"I was aware of people's warnings to me that Tannhäuser and Tristan were the two most difficult roles, but I started with Tannhäuser because my voice teacher had used a lot of it as exercise to work through difficult passages, and I found it sat well for my voice.
"I've found Siegfried [in the Ring] to be even more difficult for my voice than Tristan. Tristan is tough because it's about preserving your voice to make it to the end, but I find the lines and long phrases easier to sing than the talky, almost machine-gun material you have with Siegfried.
"My first attempts at Siegfried weren't the most successful. I sang every note and got through it, but it wasn't a delight and I should not have tried it for the first time in Bayreuth! The problem is many-faceted, partly because Wagner took a 13-year hiatus during the second act. And you can hear it. In between came Tristan and Die Meistersinger, and by the time he came back to Siegfried he'd become interested in Schopenhauer and his life view had started to change. And as he became more pessimistic the characters' personalities changed too.
"He made it almost unsingable. You need to be a character tenor for the declamatory material, a lyric tenor for the tender, emotional moments and a Heldentenor for the rest.
'You don't want to do some avant-garde, on-the-moon type of production when it's your first time'
"So Tristan is an easier sing for me overall, though I'm still only scratching the surface of it. It's never the finished product. It's like King Lear: you have to live with it for years – decades even – before the final product comes out.
"You have to learn not to oversing in the second act of Tristan. It's deceptive: it has the heaviest orchestration – even more than the third act where Tristan rails on for 45 minutes. The first time I did the role was in Tokyo with David McVicar. We had a good long rehearsal period and wonderful resources, and McVicar really worked on Personenregie, trying to get the relationships sorted out. The first time you do a role like this, that's important. You don't want to do some avant-garde, on-the-moon type of production when it's your first time. So I think I did it the right way.
"My years in musical theatre helped me a lot. I was singing bari-tenor, so I could sing Piangi with my head voice and the lower roles with my baritone, and it gives you an incredible amount of stage time. And you learn how to pace when you have to do eight shows a week. There was a microphone, of course, but in many ways it's the same animal as opera because you have to learn to make yourself sing and keep strong even when you don't feel your best. It gave me a lot of experience over ten years and 3000 performances!
"And with Tristan and the big Wagner pieces my musical theatre experience may even have saved me, because the tendency nowadays is to throw younger people into these big roles too soon. They can be exciting for a few years but then the voice starts to wobble. They look good, which is why companies want them on their stage. I lost 70lb before my first Siegfried at Bayreuth because I wanted to look good, and when I got there they put me in a fat suit!"