Russell Tovey, Travis Alabanza, Jay Bernard and Joelle Taylor to appear in "Blue Now" live adaptation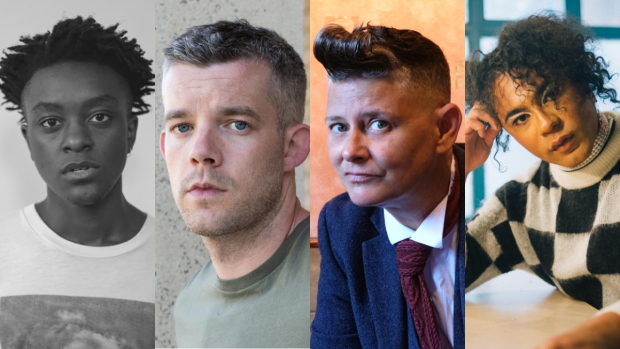 Marking 30 years since the completion of Derek Jarman's film Blue, a group of LGBTQ+ actors will offer live performances of the piece in four different locations.
Presented by WeTransfer in association with Fuel and Basilisk Communications and directed by Neil Bartlett, the performers will deliver Jarman's words accompanied by live music from the film's original composer Simon Fisher Turner.
Russell Tovey (Constellations), Travis Alabanza (Sound of the Underground), Jay Bernard (Surge: Side A) and poet Joelle Taylor (C+nto and other poems) are all set to participate in the project entitled Blue Now.
Tovey commented: "Derek Jarman is my hero, and I feel the power of his work more so than ever today. Blue Now will be a gift from Derek, to us, and I cannot wait for it to happen."
Bartlett added: "I was lucky enough to know Derek Jarman. He was – and is – an inspiration, not just to me but to people around the world. I am proud to be bringing his words alive again by collaborating with this extraordinary team of artists."
The 74-minute film Blue features an unchanging blue screen with voices delivering fragments from Jarman's diary during his battles with HIV and the onset of blindness.
The live performances will be staged at Theatre Royal Brighton (as part of Brighton Festival on 7 May), Turner Contemporary in Margate (13 May), HOME in Manchester (21 May) and Tate Modern in London (27 May).
In addition, a digital iteration of Blue Now will land on arts platform WePresent from 7 March, paying tribute to the original film.