Rosalie Craig: 'I thought Rufus Norris was going to fire me'
Sipping a cup of tea in the National Theatre press office, days before she returns to the Olivier stage to lead
As You Like It
, Rosalie Craig appears positively calm, but as we talk it's clear the magnitude of her next role has not passed her by.
Earlier this year she had been in rehearsals for Damon Albarn's wonder.land when Rufus Norris pulled her aside: "I thought he was going to fire me," she says. "We'd been at the premiere for the London Road film the night before and I was scared I'd said something out of turn." Instead he asked if she'd like to play Rosalind in Polly Findlay's production of As You Like It, after Andrea Riseborough dropped out for 'personal reasons'.
"It was a real paper-bag moment" explains Craig, "they sat me down with a cup of tea and I was like 'are you fucking serious? I can't do that, what are you talking about? You've got the wrong person'."
This is typically self-deprecating for Craig, an actor who returns to the National for the fourth time following her award-winning performance in Tori Amos's The Light Princess. Add that to recent roles in high profile musicals wonder.land and London Road, also at the National, and City of Angels – for which she has just received an Evening Standard Award nomination – at the Donmar and it's easy to assume that she has purposefully set out to build a career in musical theatre. But, she says, this is not the case: "All I want to be known as is somebody who wants to work. For me being in the Olivier and delivering big Shakespearean speeches is just like singing one of Tori's songs, it's still acting in a way."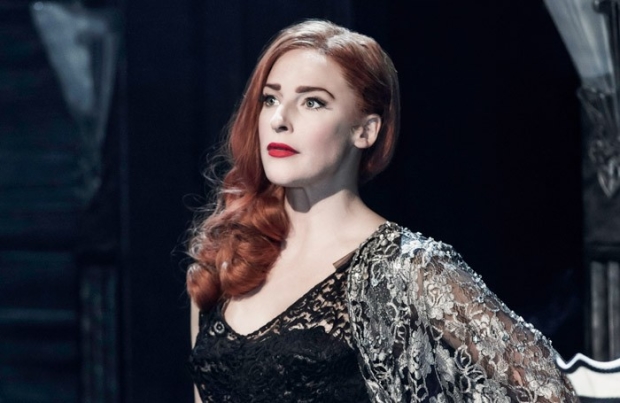 As she recounts tales of childhood theatre trips and being star struck by Susie McKenna [now artistic director at the Hackney Empire] who was principle boy in Nottingham when she was growing up, it's clear a love of theatre has been a constant from a young age. But it wasn't until she finished school and a relative told her about 'places in London you can go to train to be an actor', that she thought about it seriously as a career. She describes her time training at Rose Bruford as 'intoxicating'. "You've just left home and you can smoke in your bedroom and no one's going to tell you off!" she jokes, "I think the reality [of how hard this industry really is] dawned on me in the final year. It's different now, the students have a much better awareness of the industry. I think if we'd have known more about the industry when I went, half the people would have quit."
It's an oversaturated industry, there's just not enough parts for women in plays
Although she landed a job in Alice and Wonderland with the RSC straight out of drama school, the early stages of Craig's career were less than plain sailing: "I did that job and then didn't work for about six months. It was a terrible time, I think because I'd got the job straight out of drama school and thought it was easy, but it wasn't and then came lots of temping, working in call centres."
I ask if she thinks being female made it harder for her: "It's an oversaturated industry, there's just not enough parts for women in plays, even in As You Like It it's all men bar six women." She credits the National for doing 'tremendous work' in producing plays with strong female leads and employing female directors, but adds "it would be nice to see a shift in plays, we need more plays with equal roles for men and women, even in the ensemble."
With As You Like It she returns to Shakespeare following her performance in Kenneth Branagh's Macbeth at the Manchester International Festival in 2013. She describes the play as being about someone afraid to be themselves and says she can relate to the character: "I'm massively insecure and a huge worrier. When Polly and I met and talked about this production it was a real moment of connection, we felt the same about so many things."
During a recent interview with the Guardian, Findlay described the play as 'the first sketch show… Shakespeare was trying to write the 1599 version of The Fast Show'. Craig elaborates by telling me the production is a 'play about people': "there's no paraphernalia about it. It's not set in any time, not traditional or modern. It's about what we all behave like when we fall in love."
I think there's a slight mistrust with British audiences for brand new stories
She seems quietly confident the production will be well received, although it's obvious she is still reticent to count her eggs following the unexpected reaction to The Light Princess which, despite much hype prior to opening, received less than positive notices. "I put a lot of time into The Light Princess," she says, "and anything you put that much time into, you can only hope that it's going to be as good as you've dreamt it would be. It was a passion project and it's heartbreaking when something like that doesn't work out.
"I think there's a slight mistrust with British audiences for brand new stories. You know what you're going to get with a Dahl adaptation or a film adapted for the stage."
It was the opposite experience for London Road, a new musical based on the real-life events surrounding a series of prostitute murders in Ipswich, which she admits to having very little faith in to begin with: "London Road genuinely changed my life, it changed what I wanted to do. I never thought it would work, we spent hours in the loos crying, thinking it was the worst thing ever. But when we got through it and had the reaction we did, I just thought, 'what's to be afraid of now?'"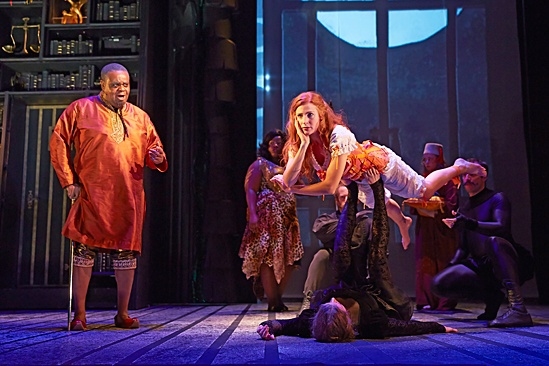 And after this project, will she be returning to musicals or seeking out another play to sink her teeth into?
"My passion is in new work or work that is being put on afresh. There's so many people I want to work with and places I want to work in. Places like the Almeida, the Royal Court, the Old Vic. When I left drama school I wrote this list in the back of my diary of all the theatres I wanted to work at, every time I get a job I cross them off."
If Rupert Goold, Vicky Featherstone and Matthew Warchus have any sense about them, I imagine it won't be long before she gets to put a tick next to the remaining venues.
As You Like It runs at the National Theatre, Olivier until 5 March 2016.