Richard Coyle: 'It's been frightening coming back to theatre'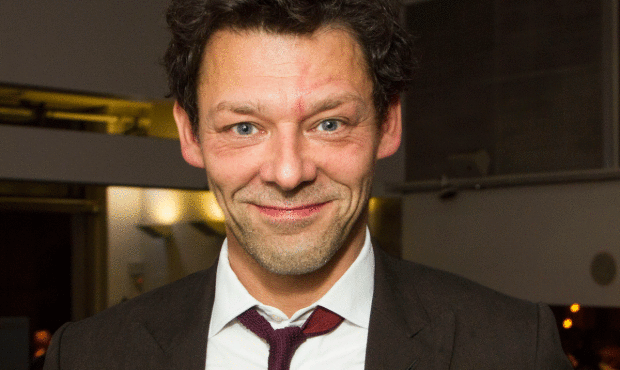 The first days of The Sun were unbelievable but true. In Ink you go on such a ride with the characters – Rupert Murdoch, who owns the paper, Larry Lamb, the first editor of The Sun and the team Murdoch put together. What they went through and the consequences of that are quite devastating. It explains so much about the Rupert Murdoch that we know now. The Murdoch of the late '60s is quite a different character. It was such a monumental learning experience and a bruising experience for both of these men.
I love Larry Lamb. What is quite moving about the play is that it shows that The Sun came out of the idea of having something for all people, for good, working people. It was true populism. A lot of what you hear Larry talk about in the play is thoroughly decent and noble and Ink is about the way things get corrupted. Larry was a good man; driven, a tad spiteful, talented, witty, fleet of foot. He was a news man through and through. He came from a mining town up north and he had a socialist background. I am trying to be respectful in the way that I portray him. I am trying to capture the spirit of the person.
When I was growing up, I didn't want to be an actor. It wasn't that I was actively not wanting to be an actor, I was just from a background where acting wasn't even on the horizon. Acting wasn't really a possibility. I was like Larry in a way: my parents are Irish and we lived in Sheffield. I wanted to be an architect when I was a kid.
Ballet was my first step into performing. I'm not sure how or why, but I did that when I was 13. Then when I was older, I worked on a ferry – that was a complete non-sequitur. I was working in the kitchens and serving. I found myself trying to entertain people. Most people thought I was an idiot, but a theatre director was on the ship and he told me he thought I had something and asked if I had considered drama school, which I hadn't. So it was him, really.
It has been frightening going back to theatre. I haven't been over here in London since Polar Bears at the Donmar in 2010. I had forgotten, on the one hand, how great it is: the sheer, pure joy of creativity and of the rehearsal process on a great play. On the other hand there's the abject terror of standing in the wings and asking why I put myself through this. It is absolutely brilliant, but it's just amusing how that is what we aspire to. In a way, the adrenalin is much like what Larry Lamb must have felt in the lead up to the launch of The Sun.
Ink runs at the Almeida Theatre until 5 August.