Rebecca Lenkiewicz: 'It's not easy being a woman today'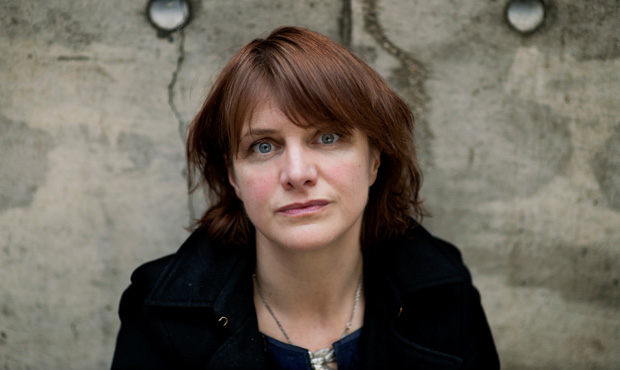 Since 2000, Devon born playwright Rebecca Lenkiewicz has written numerous plays and adaptations, including plays for the Almeida, Arcola Theatre and the Old Vic. In 2008, Lenkiewicz became the first living female playwright to have a new play put on the Olivier stage at the National. Her Naked Skin was about two suffragettes, and cemented her as one of the most vital, important playwrights working today. In 2015 her first film – Ida, co-wrote with Polish director Pawel Pawlikowski – won the Oscar for best foreign language film. Her most recent play Jane Wenham: The Witch of Walkern opened at the Arcola Theatre, in a production by company Out of Joint, last week.
When you were writing Jane Wenham, did you draw on any other plays about witchcraft?
Not consciously. I have seen The Crucible and read it, but I didn't re-read it. The story of Jane Wenham is quite unusual because she is tried for witchery and then is given a reprieve by Queen Anne, so it's a woman who was almost hanged but wasn't.
What was it like researching the play?
It was fascinating. Just the mind-set of the people, you could be accused of witchery for rolling a bucket down a hill and for dancing to the left. It's also interesting how people were incited to hatred very quickly. It reminds me of today, in terms of how absolutely toxic some people can become about immigration like Katie Hopkins, heinous creature, who calls [immigrants] cockroaches.
The persecution of the women in the play feels a lot about control too…
It's about the fear of women. As soon as they felt women were out of the house, doing something that wasn't domestic, then they were a threat. I felt that people who were witches were just like outsiders, like Jane Wenham, she lived on the edge of the village, she wasn't part of the community. In the play I compare it to a kind of ethnic cleansing.
Do you think there are parallels with modern day?
Yes. I think that obviously we're in a much better place as women, but feminism still has some way to go – just look at equal pay. And then there are the more primal issues of FGM and women being constrained. I don't think we are in an ideal situation. It's not easy being a woman today.
Are we moving forward?
I think we're moving backwards, forwards, backwards, forwards. As soon as women appropriate their own sexuality some music manager will pile that onto an unwitting 21 year-old and make her into a sex icon. We are in a pretty good place compared to ancient times, but there's a lot to be done.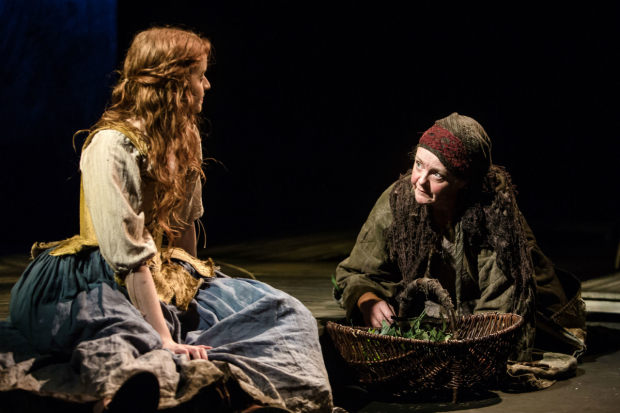 How did you feel about being the first living female playwright to have an original play on the Olivier?
I was proud that the subject matter was the suffragettes. I was proud that the story was coming to the fore because I felt incredibly passionate about it. I was glad that these amazing dead women were waving a flag.
How do you choose the subjects you write about?
I always want to write something that involves women in a very strong way. The balance needs to be redressed about how underrepresented they are, and how often they are fawning girlfriends or victims. That is always a question for me – who are the women and what do they do? But I love historical stuff, I love modern stuff, it's really just about the story and the characters.
Are you always working on something?
Yes. Every year I say I'm going to take two months off and just think and try to travel and every year I don't. It's good to stop sometimes. Occasionally I get to a point where I do feel like I'm completely at a standstill.
You started acting, what made you swap?
I was in the RSC and playing a fairy in A Midsummer Night's Dream and going a bit mad, because I only had one line. They did an RSC fringe in 2000 and we did a play that I had written ten years previously. We took it to Edinburgh and it did well, so I just thought I'd write another one with ten years experience.
Then writing took over?
With acting I either got lovely parts on the fringe or small parts at the National and RSC. I acted for about seven years and I loved it but I didn't think I was brilliant. I thought I was good and there was a lot of pain, rejection and temping so as soon as the writing was getting busy, I let the acting go.
What's next?
I'm doing a few films, I'm doing one project with a brilliant Chilean director called Sebastian Lelio who is doing this beautiful film called Gloria. Plus a BBC TV project with Kevin Macdonald. And I'm doing a project with Steve McQueen. It's all interesting stuff.
Your first film just won an Oscar and a Bafta. How did that feel?
It was a joy to write it with Pavel [Pawlikowski, the director]. I hadn't written a screenplay with a director before, the story originated from him, and we almost completely rewrote his script. He had a script that he was depressed about and I just said – do you want me to take a look at it?
How on earth are you going to be able to top an Oscar?
I think I will have to go and live in the country and make jam.
Jane Wenham: The Witch of Walkern runs at the Arcola Theatre until 30 January.