Casting announced for Mark Gatiss' Queers at the Old Vic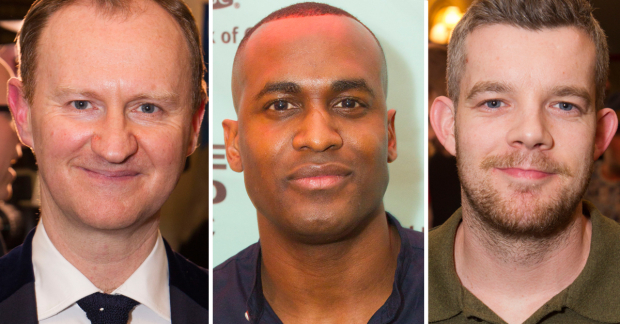 Later this month eight actors will take to the stage to perform a series of monologues, curated by Mark Gatiss to mark the 50th anniversary of the partial decriminalisation of homosexuality in England and Wales.
The eight performers – all directed by Gatiss – will be Mark Bonnar, Sara Crowe, Jack Derges, Ian Gelder, Kadiff Kirwan, Russell Tovey, Gemma Whelan and Fionn Whitehead.
They will perform pieces written to celebrate moments of British gay male history over the last century. The monologues have been written by Gatiss, Matthew Baldwin, Jon Bradfield, Jackie Clune, Michael Dennis, Brian Fillis, Keith Jarrett and Gareth McLean.
Queers is produced in partnership with BBC Studios and Pacific Quay Productions, who filmed the monologues earlier this year for broadcast on BBC Four this summer.
Queers runs at the Old Vic on 28 and 31 July at 5pm.