Polka Theatre announces new season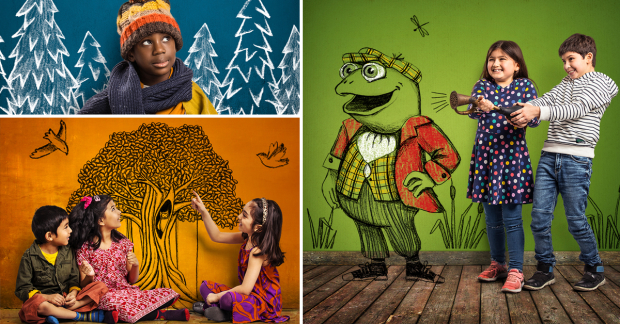 Polka Theatre has announced its autumn/winter season of in-house and visiting productions.
The season will open with the first UK stage adaptation of the Panchatantra tales – India's version of Aesop's Fables. Written by Shamser Sinha, Three Sat Under the Banyan Tree (28 September to 21 October) is a co-production with Tara Arts and will be directed by Jatinder Verma, with design by Claudia Mayer.
In the Adventure Theatre, Polka's artistic director Peter Glanville and Marleen Vermeulen's devised piece Under the Rainbow (24 October to 3 November) returns. With design by Verity Quinn and composition by Julian Butler, Under the Rainbow features music, puppetry and a transformative set, to tell the story of one woman's courageous journey.
The theatre's Christmas show will be a new adaptation of Kenneth Grahame's The Wind in the Willows (9 November to 17 February) by Toby Hulse. The production will feature music and songs by director Roman Stefanski. It will be designed by Liz Cooke and composed by Julian Butler,
Also over the festive period, Apples and Snakes presents In the Winter Wood (29 November to 17 February) with master storyteller Jan Blake in the Adventure Theatre.
Visiting productions include The Gingerbread Man (24 to 28 October), Rise and Fall (29 to 30 September), Kaleidoscope (4 to 7 October), Five Little Monkeys (12 to 14 October), 3 Little Pigs Tails (19 to 21 October), Over the Moon (4 November), The Frog and the Princess (10 to 11 November), and Snow White, Rose Red, Bear Brown'' (16 to 18 November).
The children's theatre in Wimbledon recently announced it has received £2.5 million Arts Council funding for a redevelopment project, the first time the Polka has undergone major redevelopment since its opening in 1979.