My Top 5 Showtunes: Peter Straker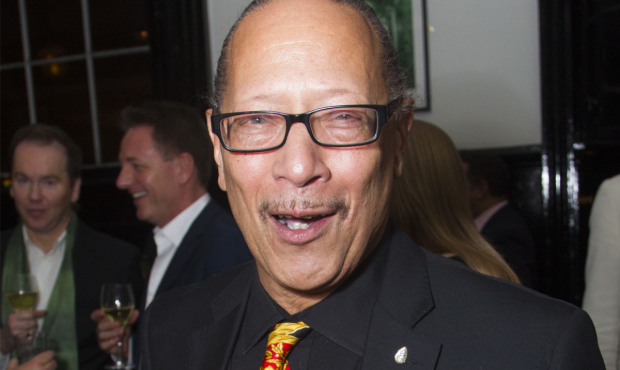 Peter Straker is a veteran of the stage with credits including the original London production of Hair in 1968, The Who's Tommy, The Rocky Horror Show, and his own show Brel.
He now returns to Tommy for a UK tour visiting Nottingham Playhouse, West Yorkshire Playhouse, Birmingham Repertory Theatre, Theatre Royal Stratford East and Sheffield Crucible.
1. "Where Is Love" from Oliver!
In my opinion, Lionel Bart was one of the greatest song writers ever, he was so prolific. He was my friend, and he could be quite impossible, but I loved him and I love his work.
2. "Hair" from Hair
This was the first show I ever did in the West End. It's a great song, a very lyrical song, and I love the simplicity of it. This was one of the first great rock musicals that broke the barriers of theatre, to turn theatre as we knew it upside down. It was rude, it was vulgar, and you didn't wear clothes for a small moment. It was the first thing I did, a Methodist boy from Jamaica.
3. "Pinball Wizard" from Tommy
I'm appearing in Ramps on the Moon's production of Tommy at the moment and I'm thrilled to be doing it again. It's 38 years ago that I first played the narrator at the Shaftesbury Theatre. Pete Townshend said he always wanted me to play the Acid Queen, which now I'm doing. "Pinball Wizard" is very haunting, once you listen to it again and again, and of course when Elton John performed it in the film it became a huge hit. It's a classic rock song, it's vibrant, it hits you in the face.
4. "As If We Never Said Goodbye" from Sunset Boulevard
It's just very haunting when beautifully sung, it gives me goosebumps. I've heard Elaine Paige sings it beautifully.
5. "Overture/Somewhere" from West Side Story
It's not a song, but I must mention the overture from West Side Story. It's so evocative, it tells you what's to come. Bernstein wrote the music, but I can't ignore Stephen Sondheim who wrote the lyrics, the most extraordinary lyrics. I must also mention Somewhere, it's such a romantic idea, it breaks your heart.